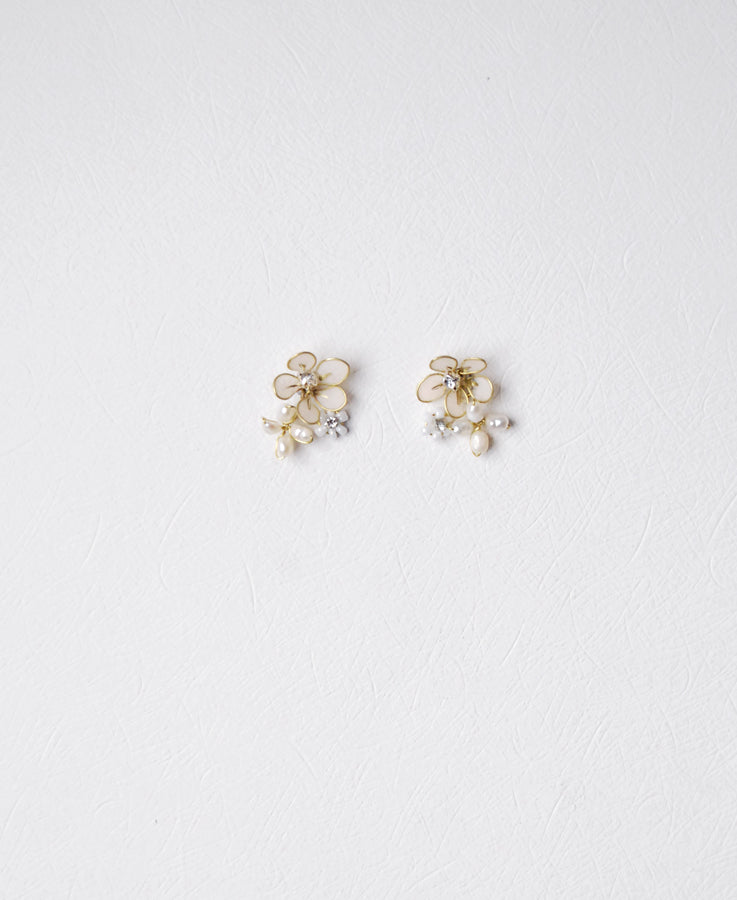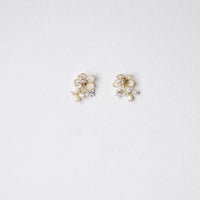 Style #7-033
Little precious treasures, our floral earrings with pearls are a must have for the bride who wants to complete her look in the most sober and refined way. With three different little flowers, beautifully balanced together are the perfect feminine accessory for any occasion even after your special day.
100% handmade in our studio.
- Hand made and hand painted flowers, Swarovski® crystals, beads, freshwater pearls, plated wire.
- Mounted on plated earrings
- Nickel free earrings.
- Approx. 2cmL.
Each accessory is handcrafted and may differ slightly from the original, always maintaining all its preciousness and details. You will wear a unique masterpiece.
Made to order accessory. It will be shipped in 1-2 weeks after purchase
Shipping via DHL express courier in 1-2 working days throughout Italy.