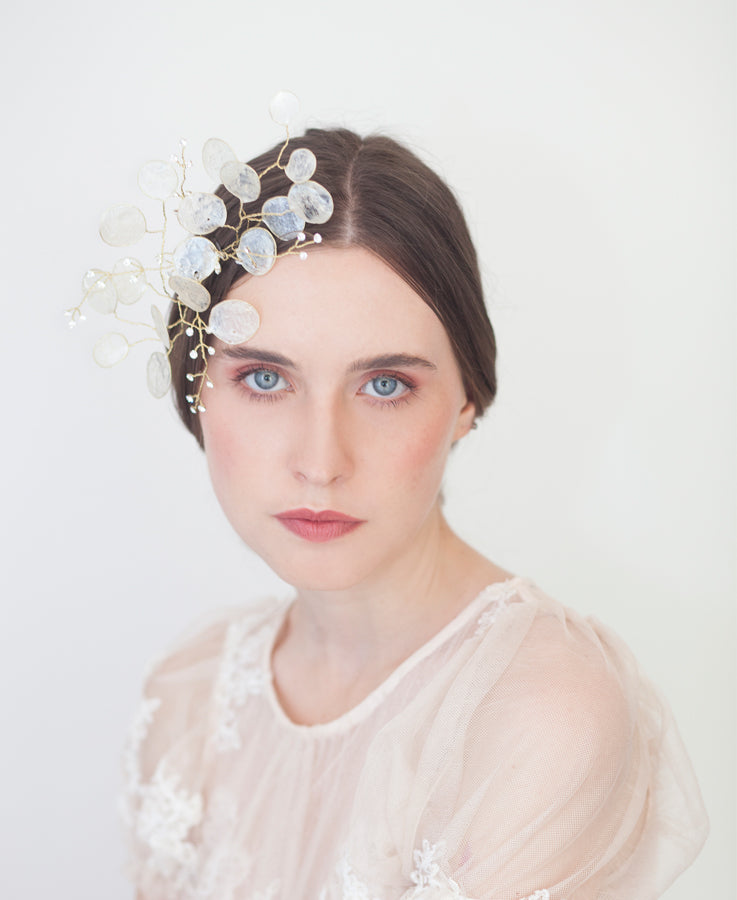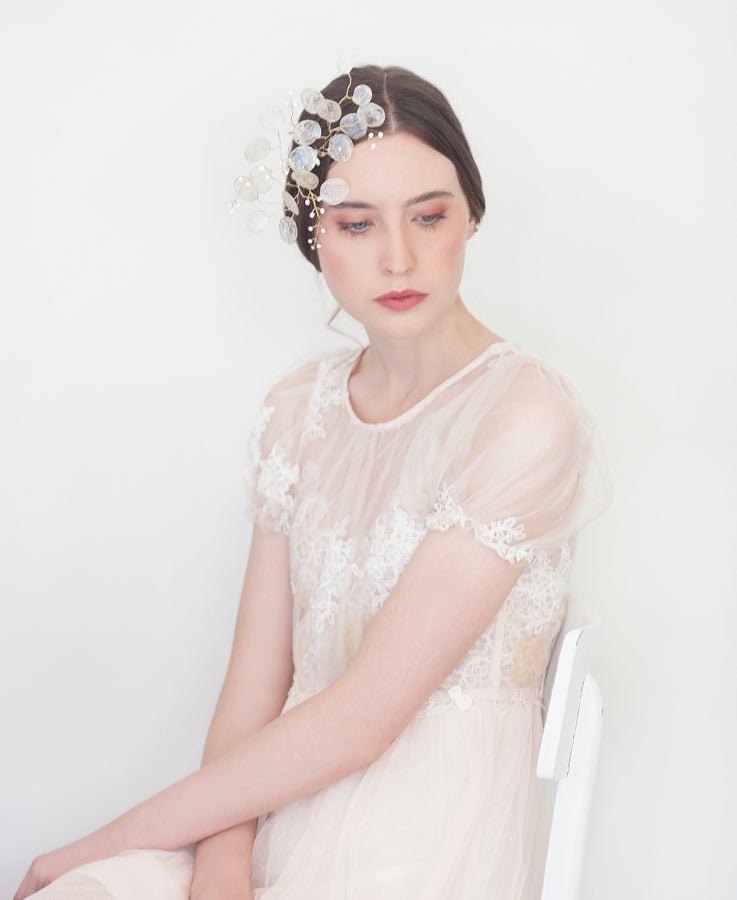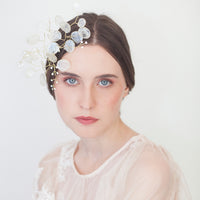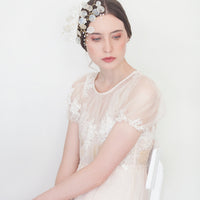 Style #263
This adorable hair clip of extraordinary beauty will captivate you with its delicacy and originality. Made entirely by hand and inspired by the plant of the lunaria, it has been enriched and proposed in a jewel key adorned with long branches of Swarovski crystal for a delicate and refined work of art.
100% handmade in our studio.
- Hand made and hand painted flowers, Swarovski® crystals, plated wire.
- Unexpected lightness for maximum comfort.
- easily modeled for a personalized look.
- Loop ends to keep in place with bobby pins.
- Approx. 20cm x 11cm
Each accessory is handcrafted and may differ slightly from the original, always maintaining all its preciousness and details. You will wear a unique masterpiece.
Made to order accessory. It will be shipped in 2-3 weeks after purchase.
Shipping via DHL express courier in 1-2 working days throughout Italy.