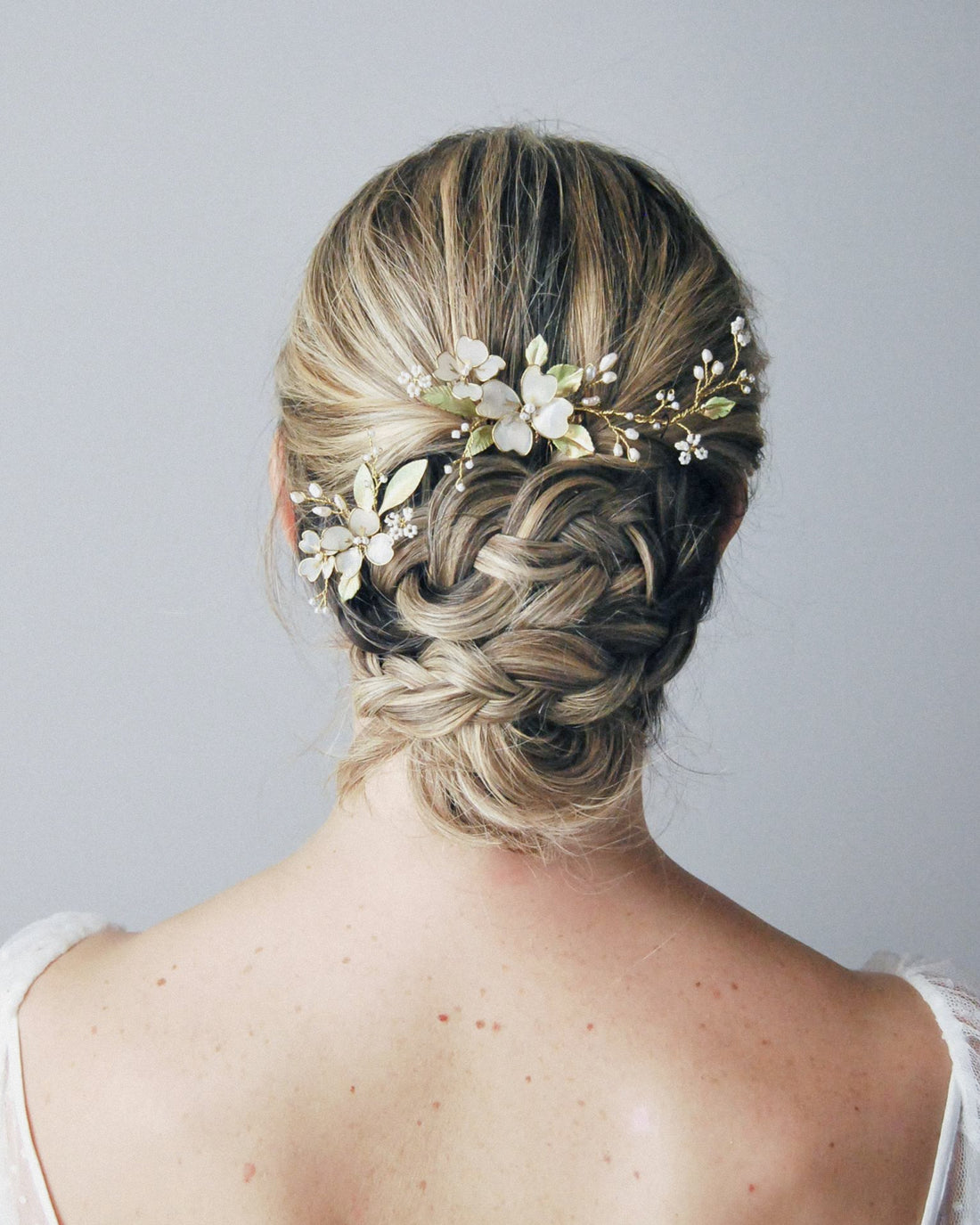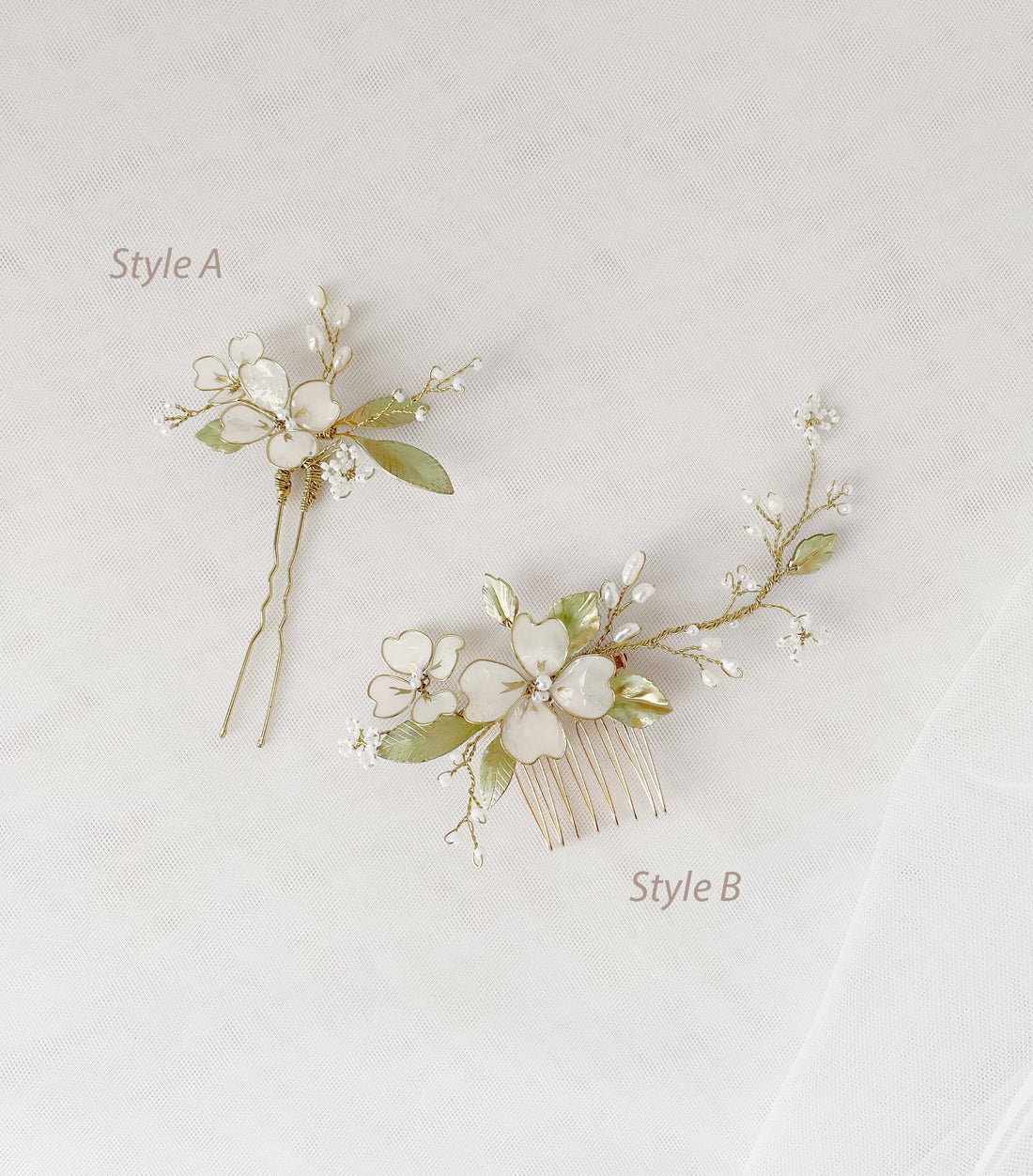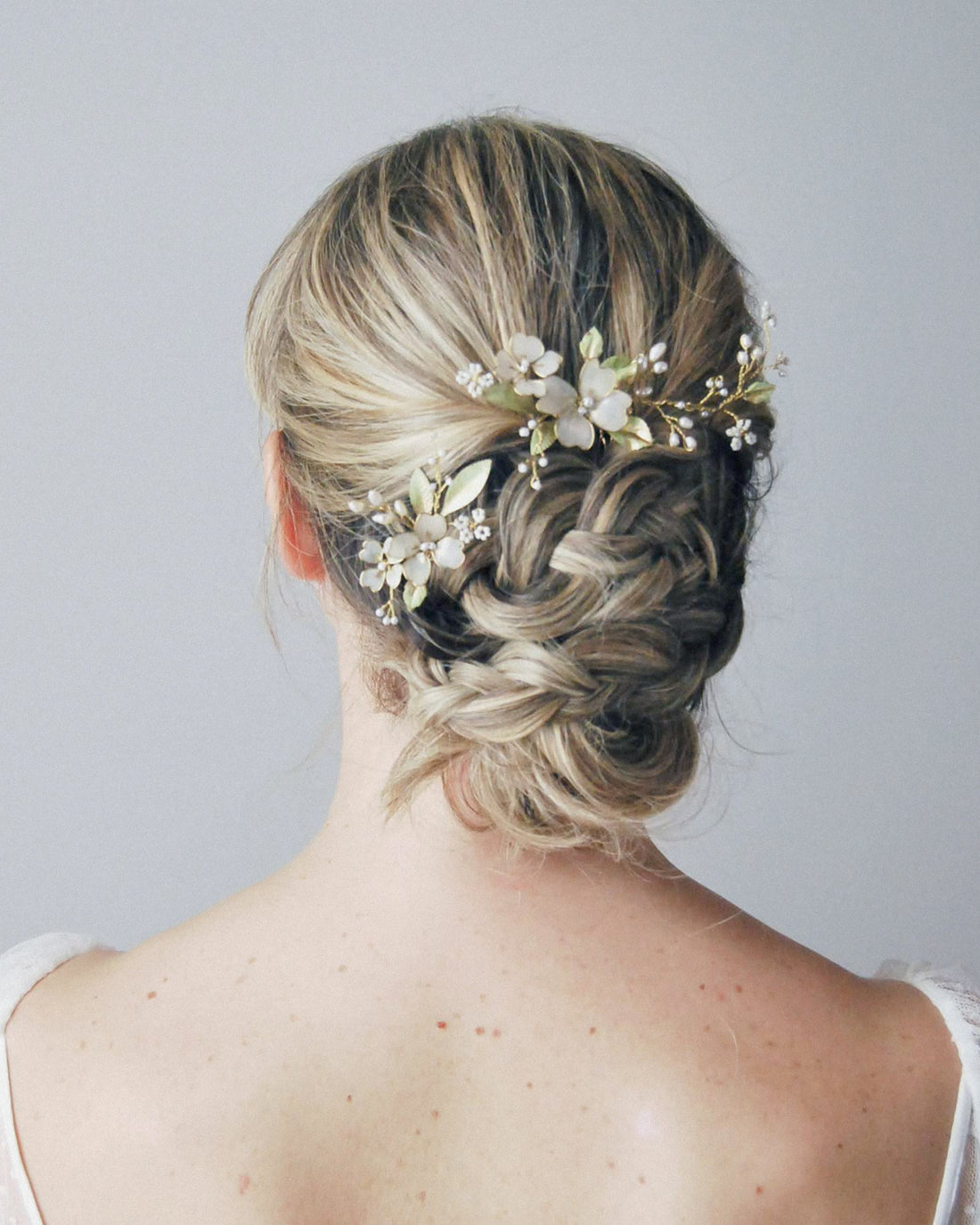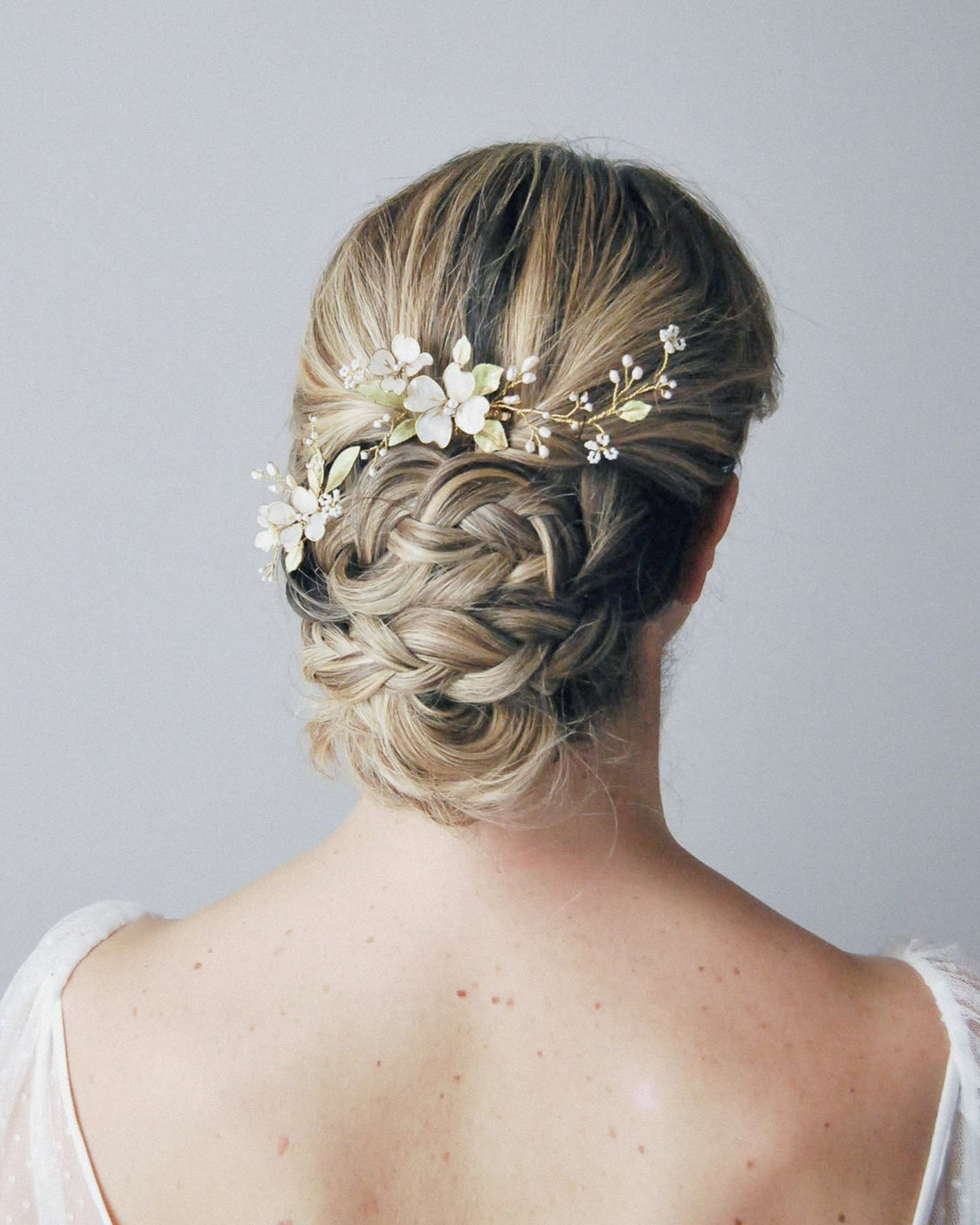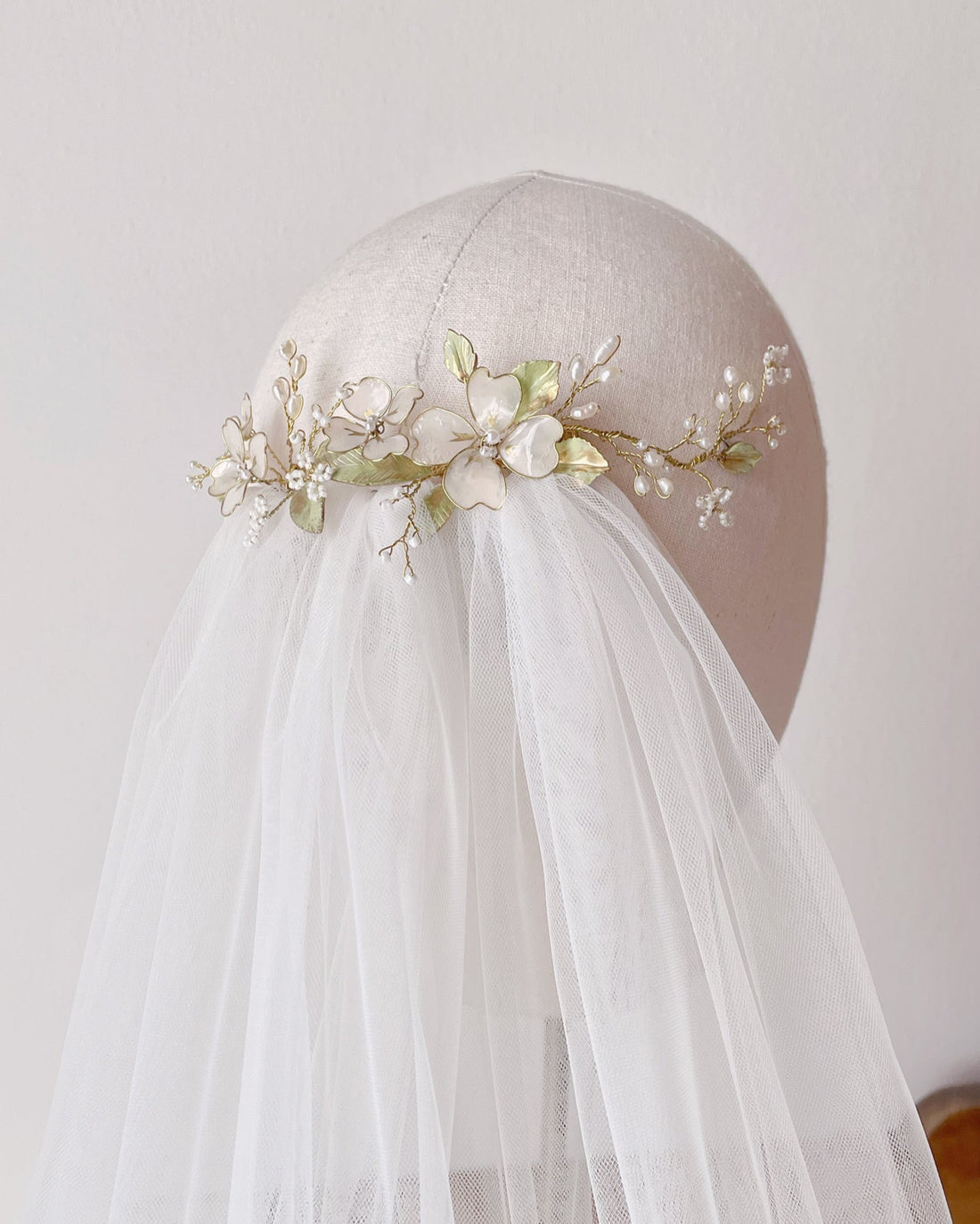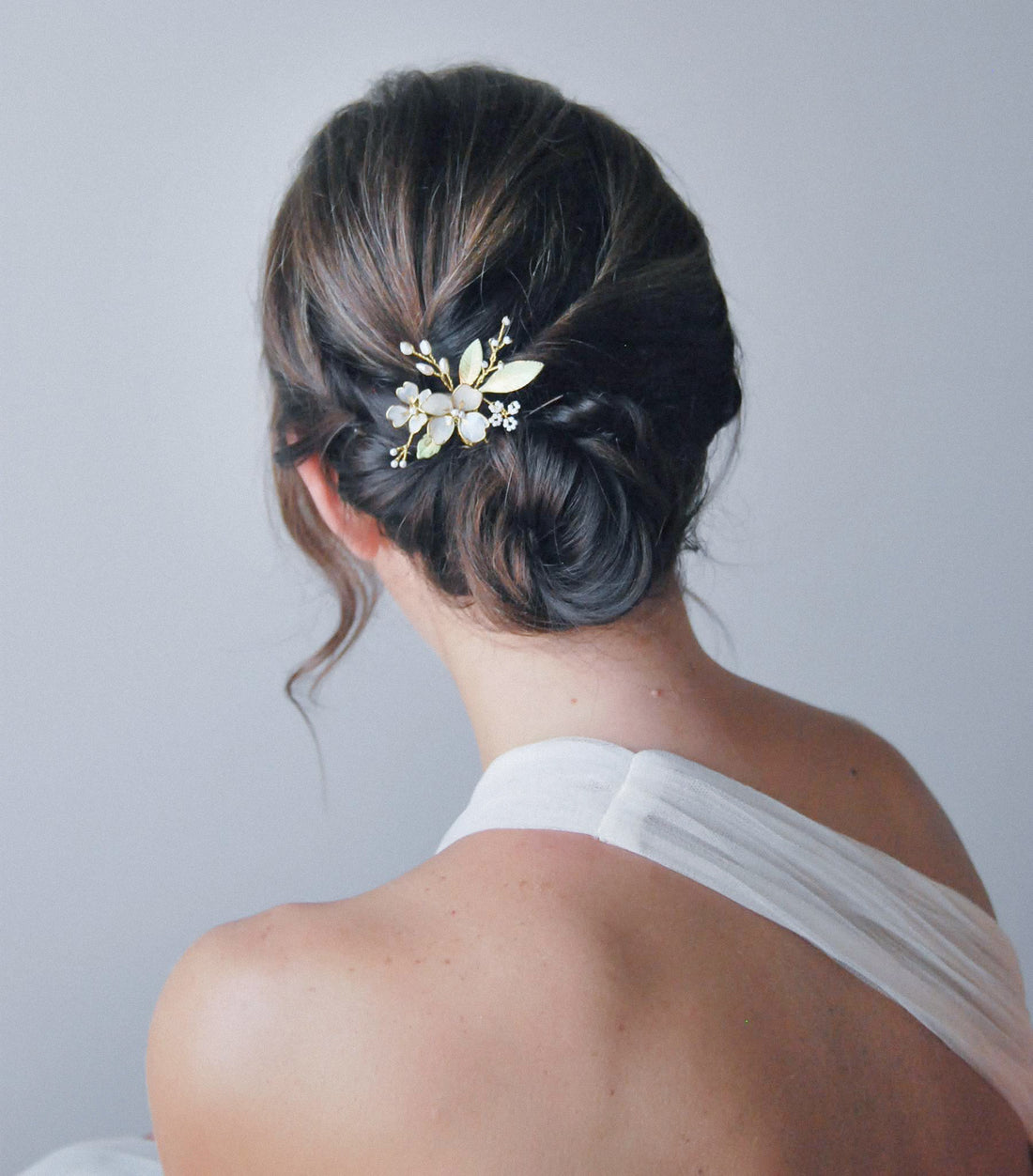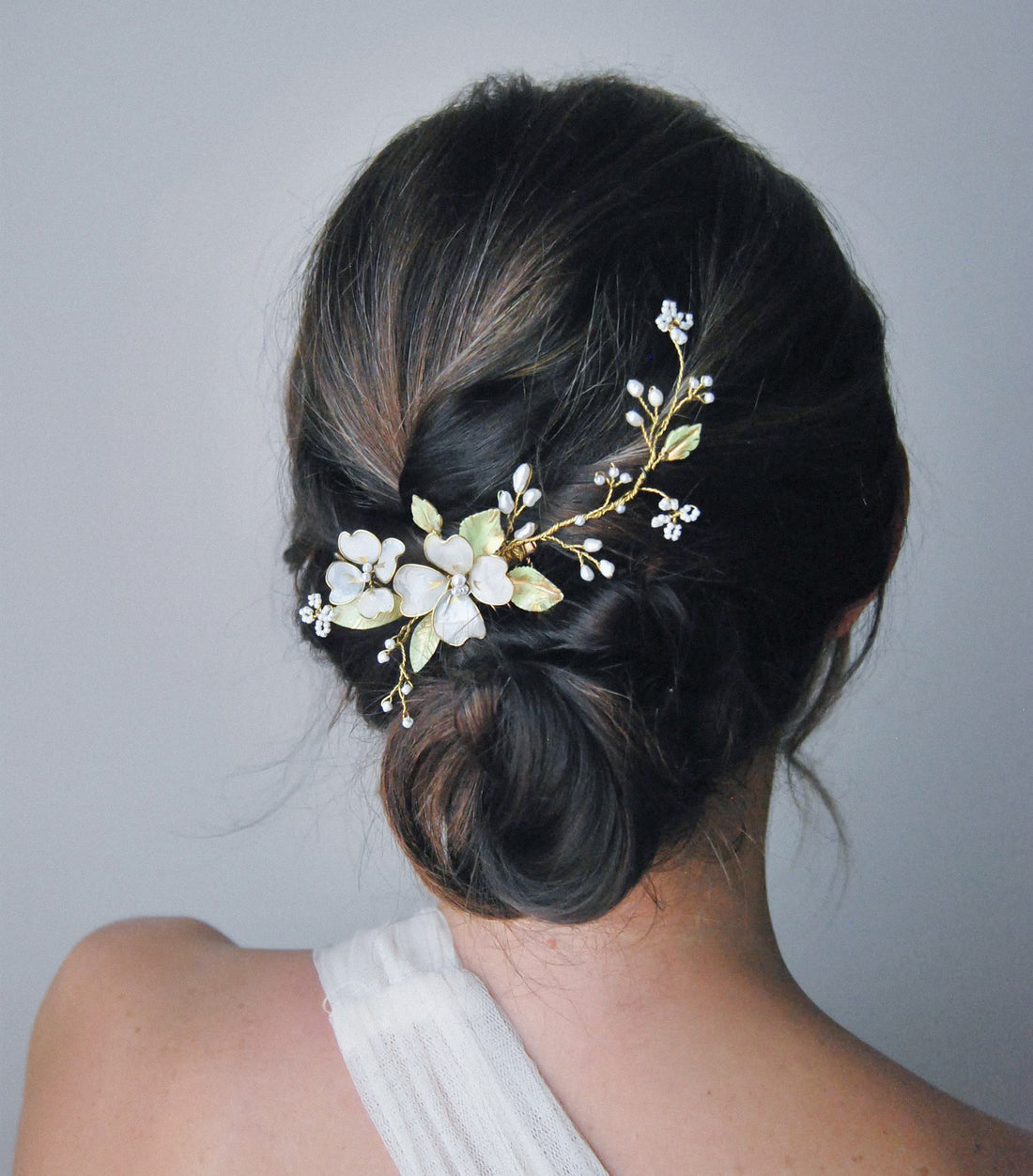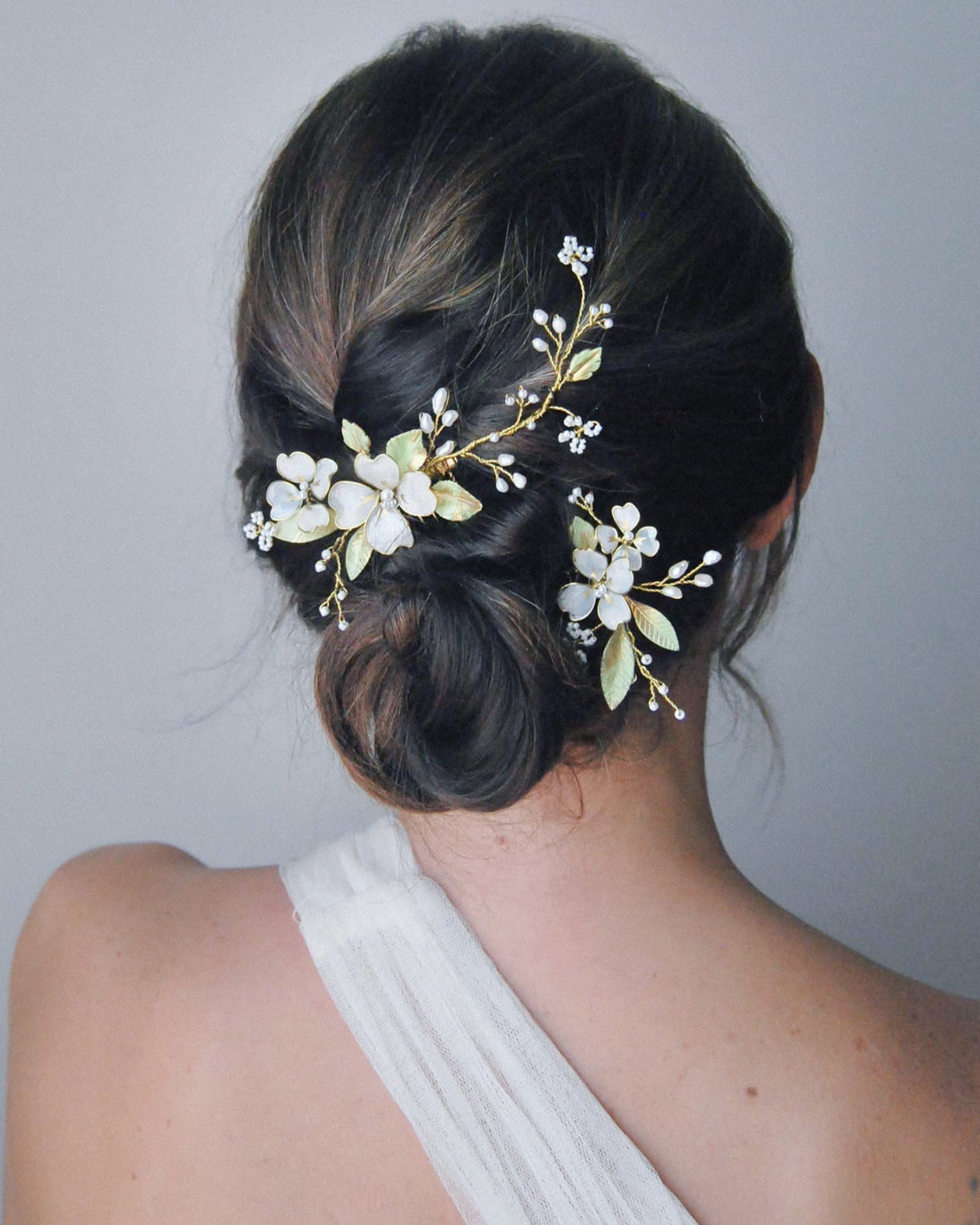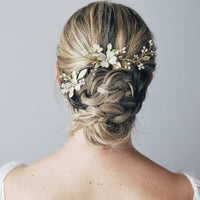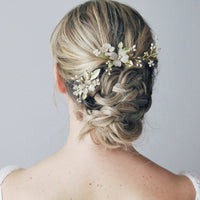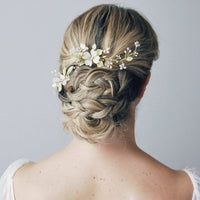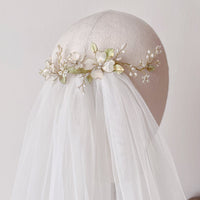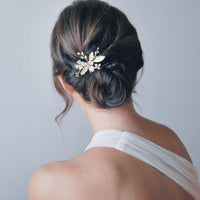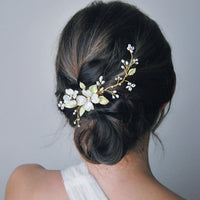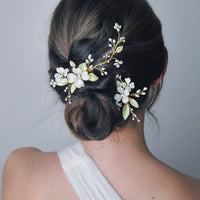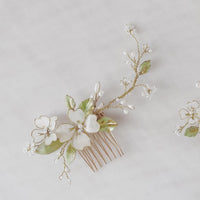 Heart flower and leaf headpiece
STYLE #2-254 SET
A combination of craftsmanship and elegance for these handmade headpiece with feminine details of heart shaped flowers and green leaves in a botanical way. They are inspired by nature and a jeweled alternative to fresh flowers in your hair. It is possible to purchase them as a set, single or compose your own favorite mix&match .
100% handmade in our studio.
- Hand made and hand painted flowers, natural and Japanese freshwater pearls, enamelled brass leaves, beaded flowers.
- Super light for maximum comfort.
- Easily moldable for a custom look.
- Sold in sets or individually to create your own favorite set.
- Approx. size STYLE A 6x5cm / STYLE B 12x6cm
Each accessory is handcrafted and may differ slightly from the original, always maintaining all its preciousness and details. You will wear a unique masterpiece.
Made to order accessory. It will be shipped in 2-3 weeks after purchase.
Shipping via DHL express courier in 1-2 working days throughout Italy.