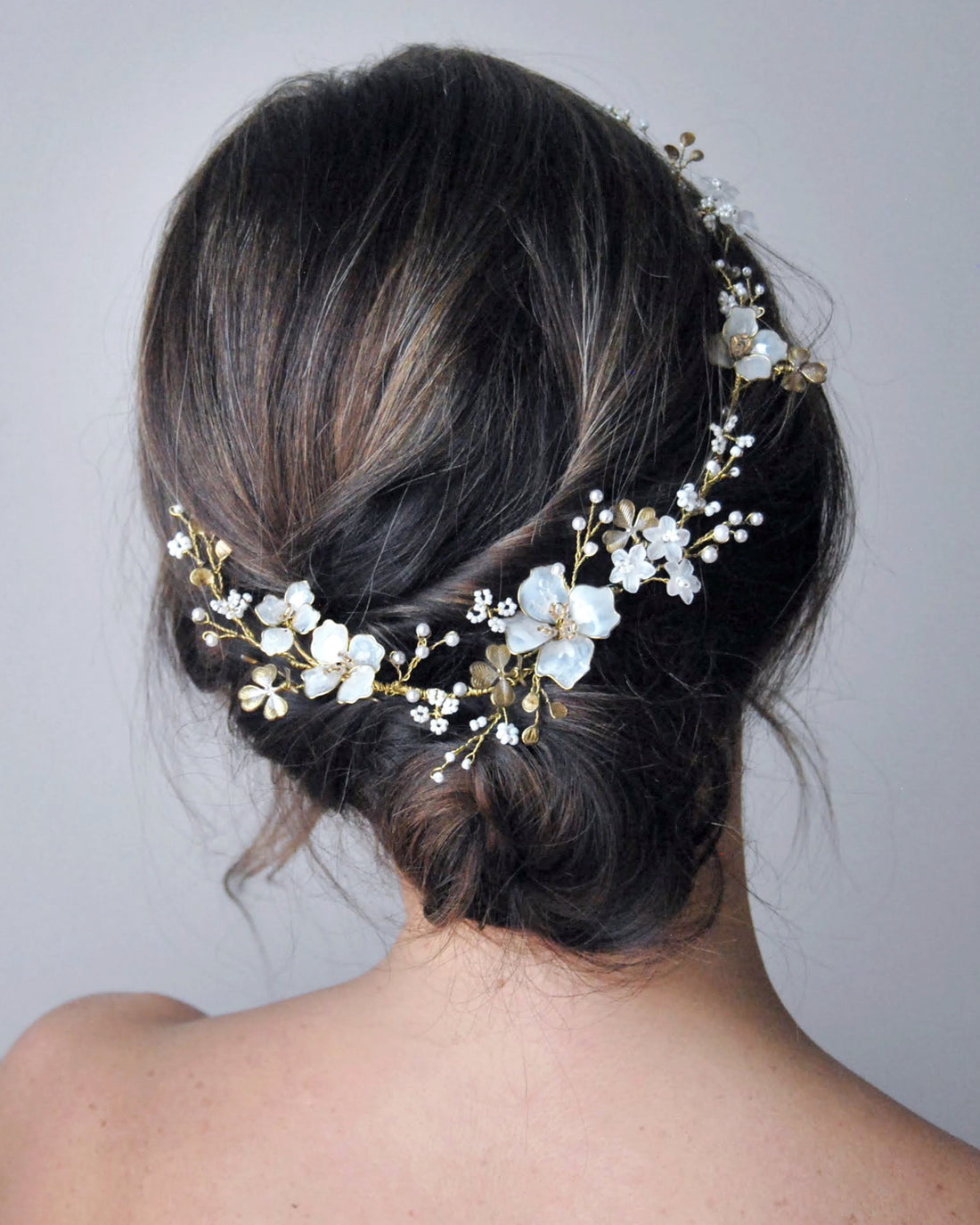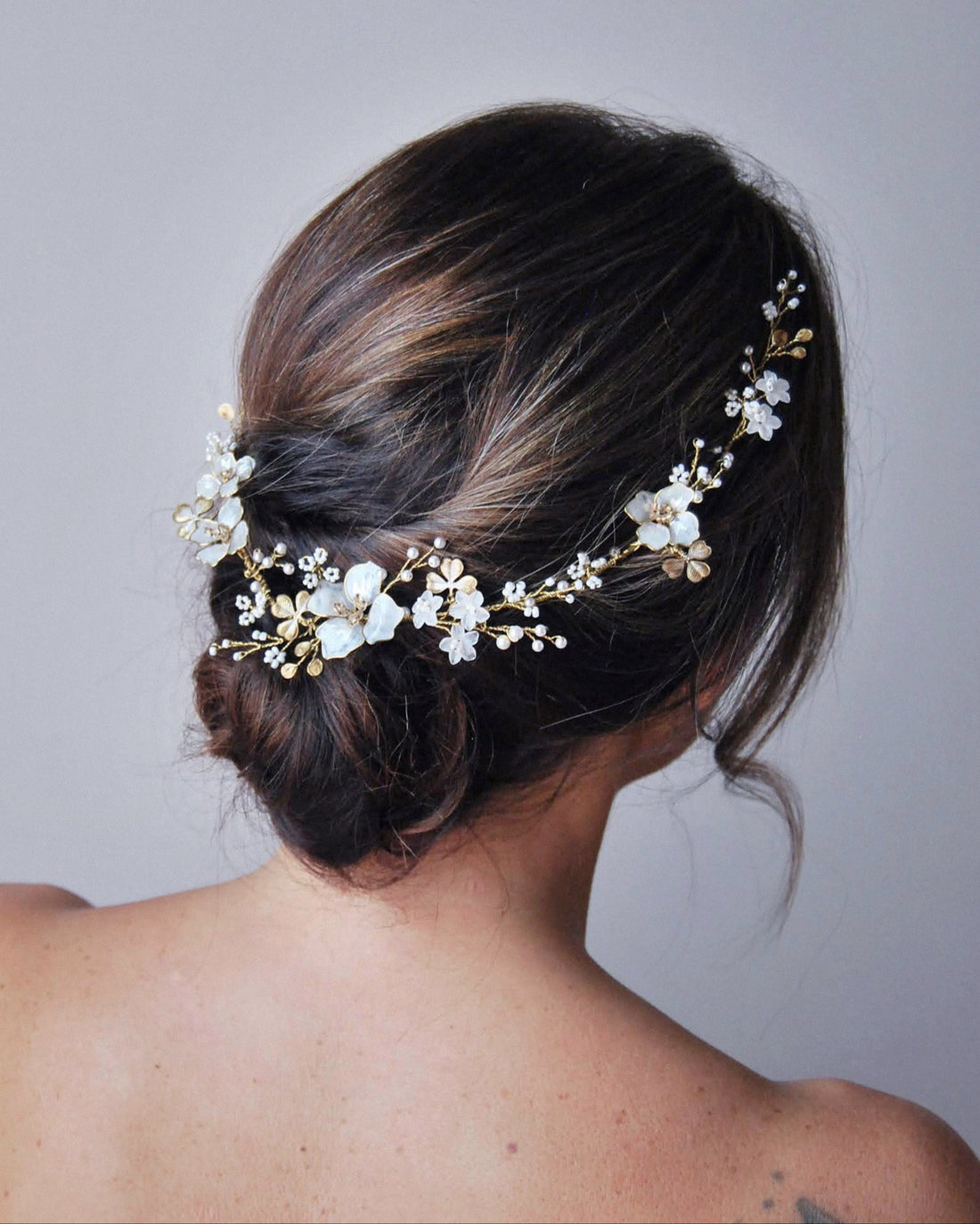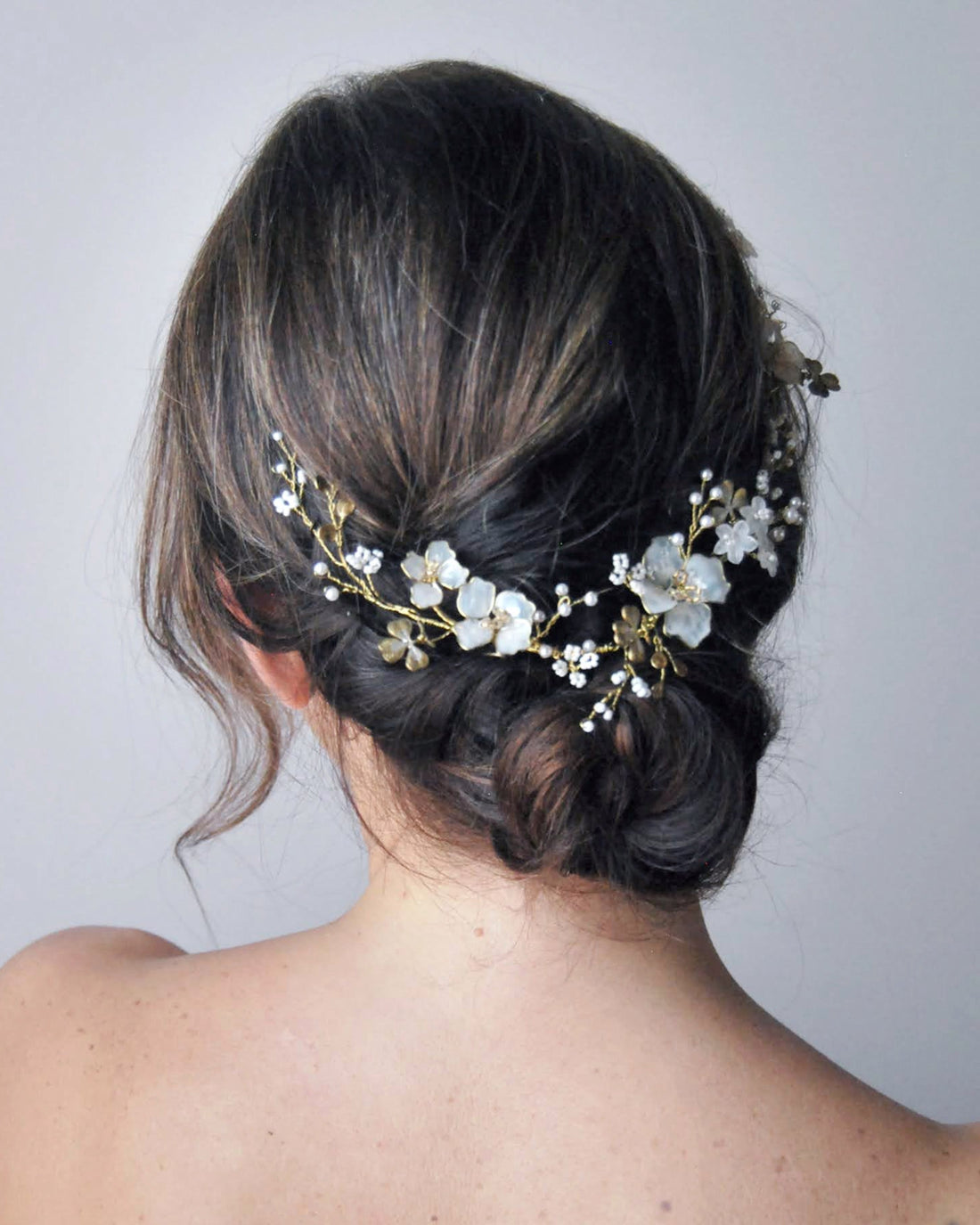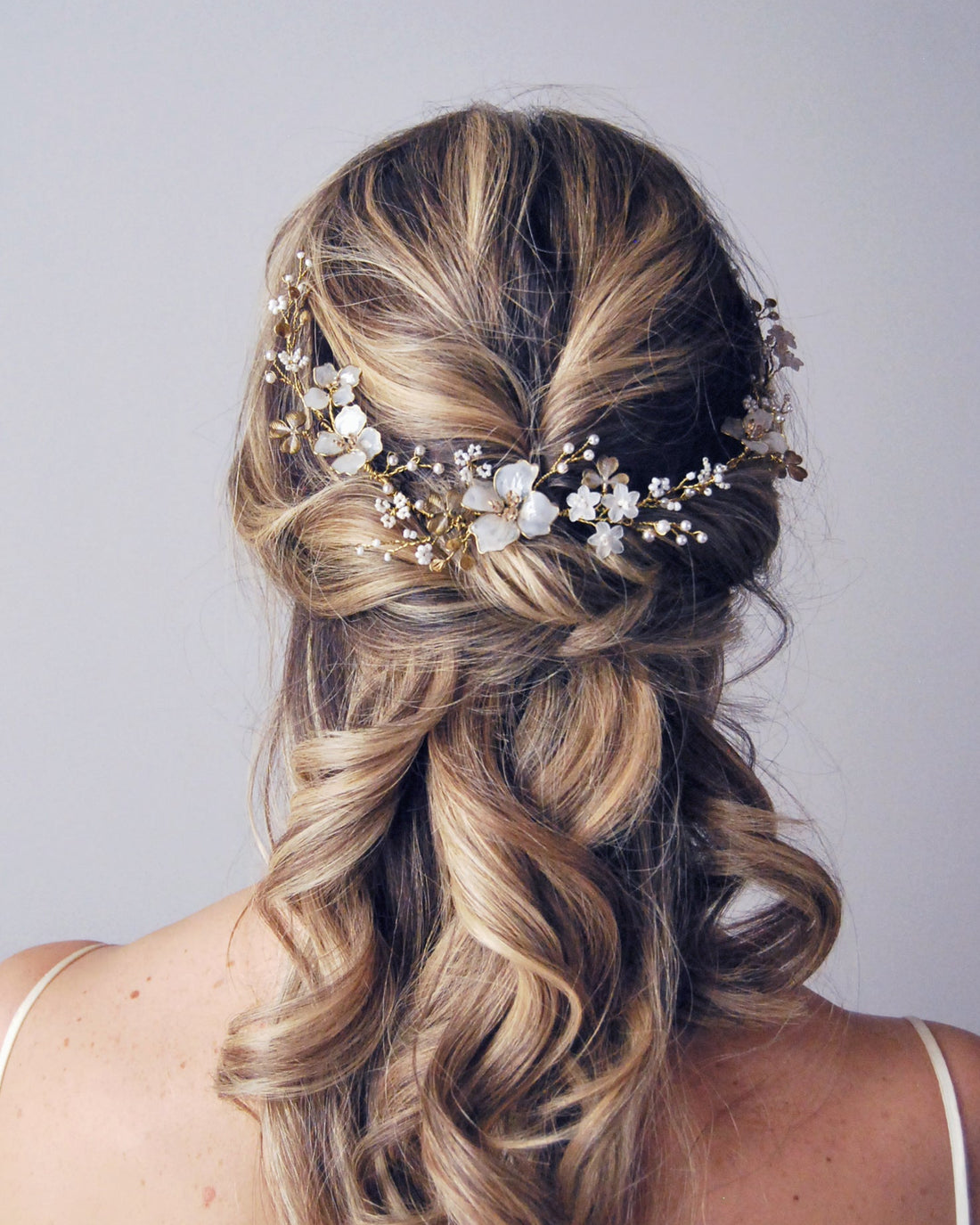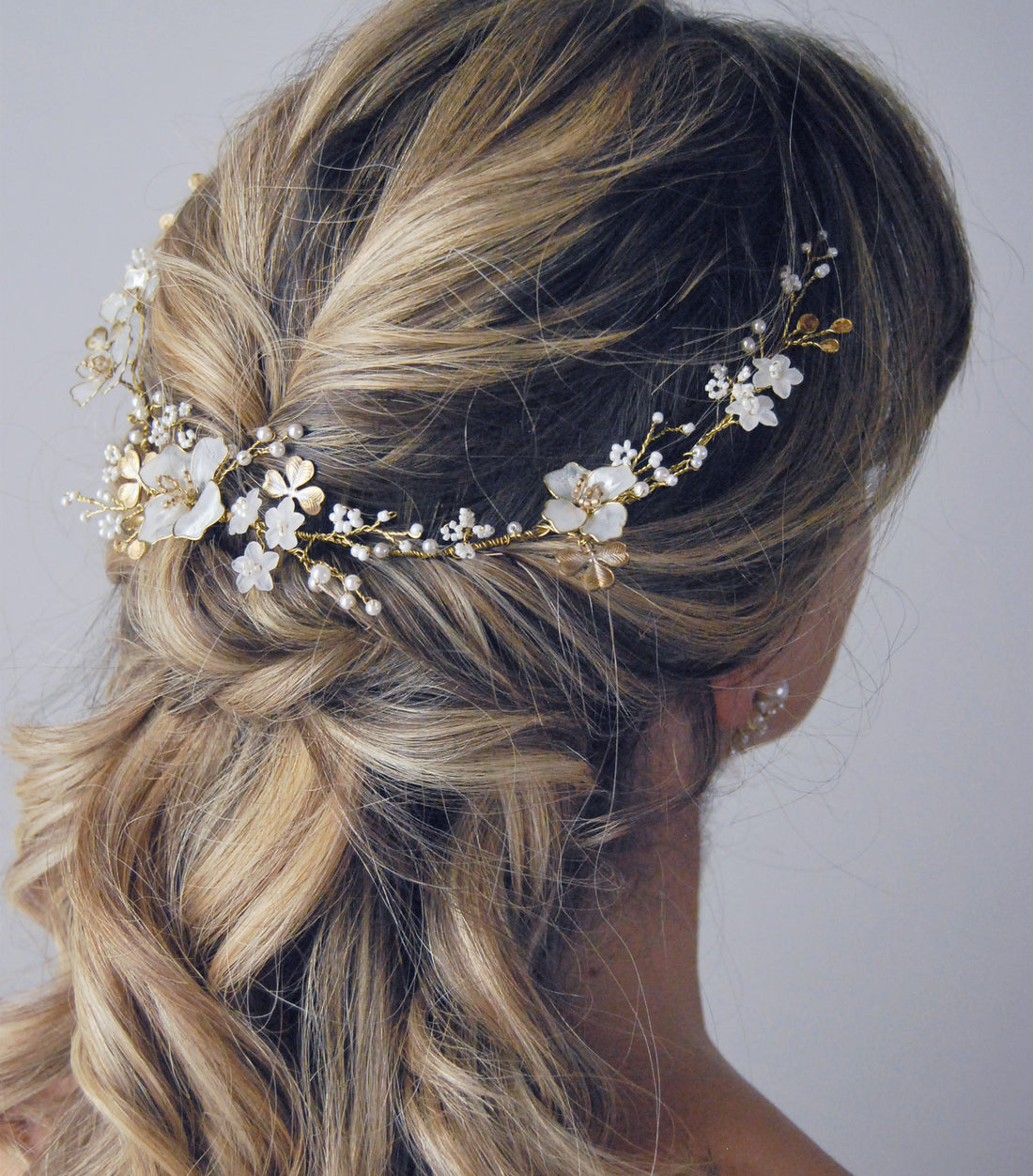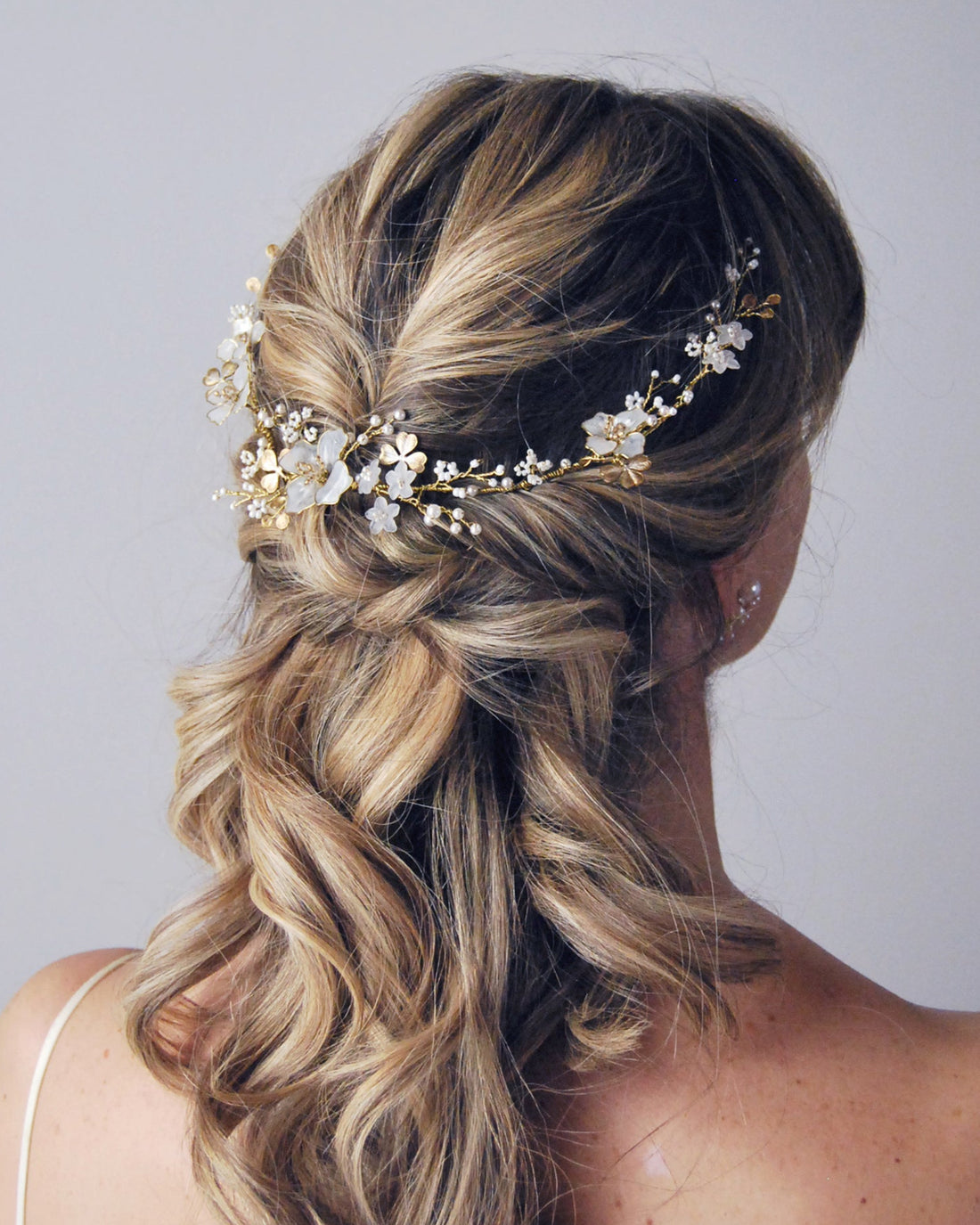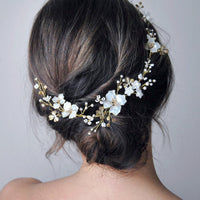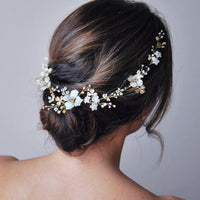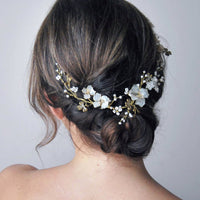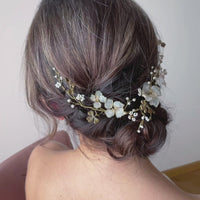 Frangipane flowers and clovers Hair vine
STYLE #2-244
An ode to the purest femininity with this jeweled hair vine with a very delicate and super-refined look, full of details. It adds a touch of romance to many different hairstyles and thanks to its high modelability it is sophisticated enough to fall in love with every single detail.  
100% handmade in our studio.
- Hand made and hand painted flowers and leaves, enamelled and antiqued clovers, satin flowers, beaded flowers, Japanese pearls, white beads.
- Super light for maximum comfort.
- Easily styled into multiple hairstyles.
- Approx. size 34cm
Each accessory is handcrafted and may differ slightly from the original, always maintaining all its preciousness and details. You will wear a unique masterpiece.
Made to order accessory. It will be shipped in 2-3 weeks after purchase.
Shipping via DHL express courier in 1-2 working days throughout Italy.