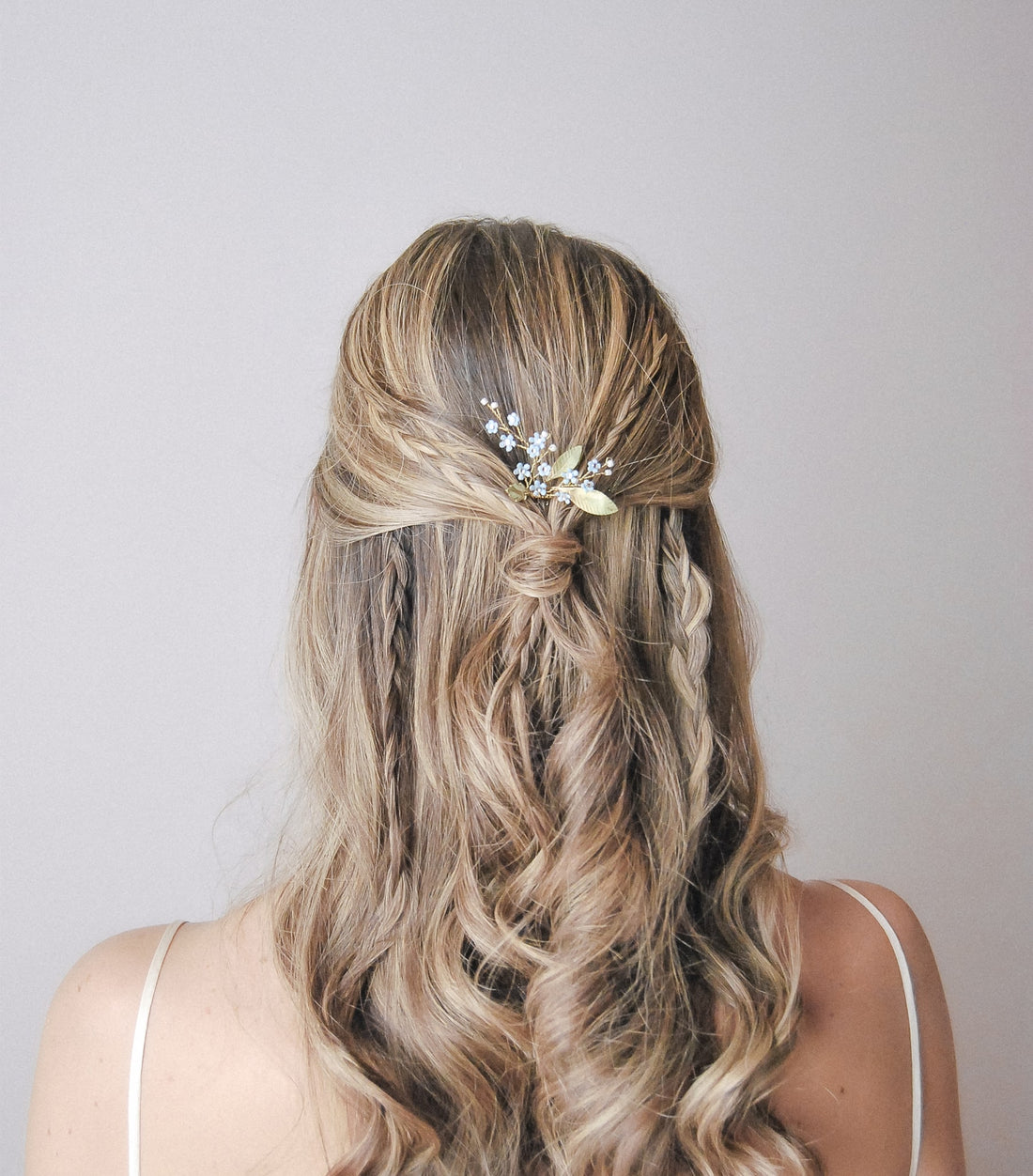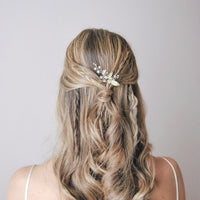 Style #2-239
Bring a breath of delicate nature to your bridal look with this versatile comb thanks to its delightful shapeable twigs. With its simplicity and delicacy it gives a light touch and ethereal beauty to every hairstyle you want to create.
100% handmade in our studio.
- Hand painted brass flowers and leaves, beads, plated wire.
- Lightweight and fully moldable
- Mounted on plated comb.
- Measure approx. 6cmx8cm
Each accessory is handcrafted and may differ slightly from the original, always maintaining all its preciousness and details. You will wear a unique masterpiece.
Made to order accessory. It will be shipped in 1-2 weeks after purchase.
Shipping via DHL express courier in 1-2 working days throughout Italy.