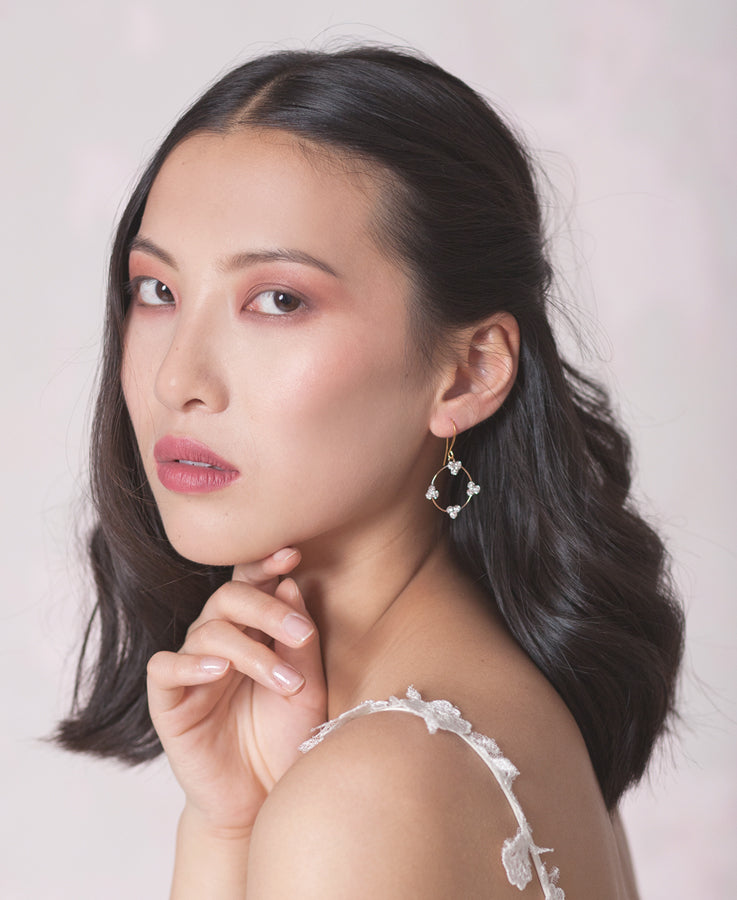 Round pendant earrings with crystals
---
Adorable and feminine pair of drop earrings crafted in a round shape and adorned with four delicate clusters of crystals dangling from a simple hook. For a minimal, modern and unique look.
100% handmade in our studio.
- Swarovski® crystals, brass elements, plated wire.
- Leverback plated earrings.
- Approx. 4.5cmL.