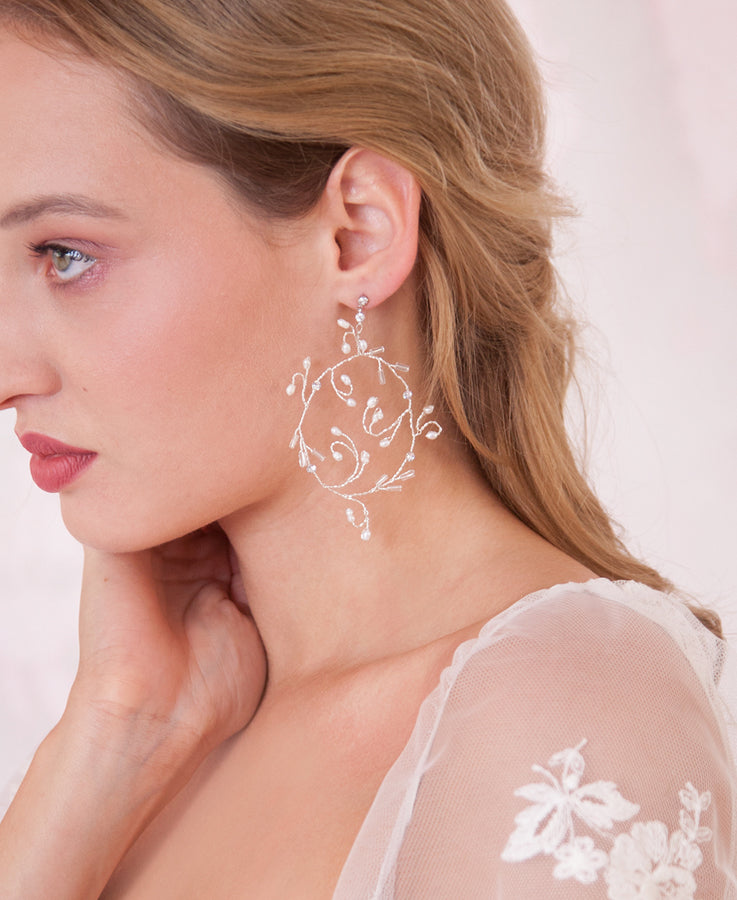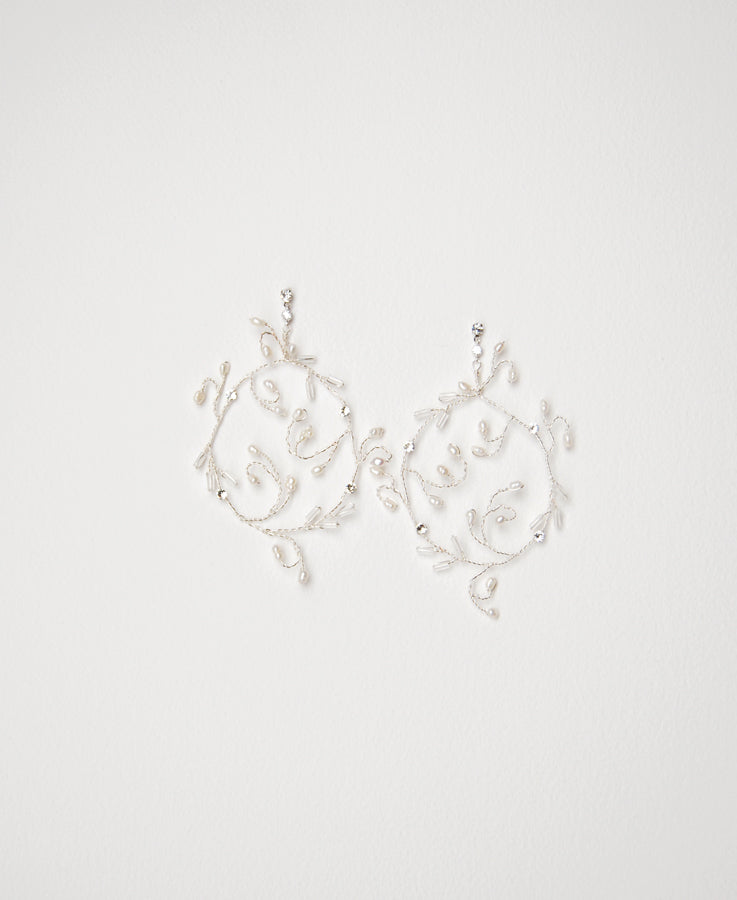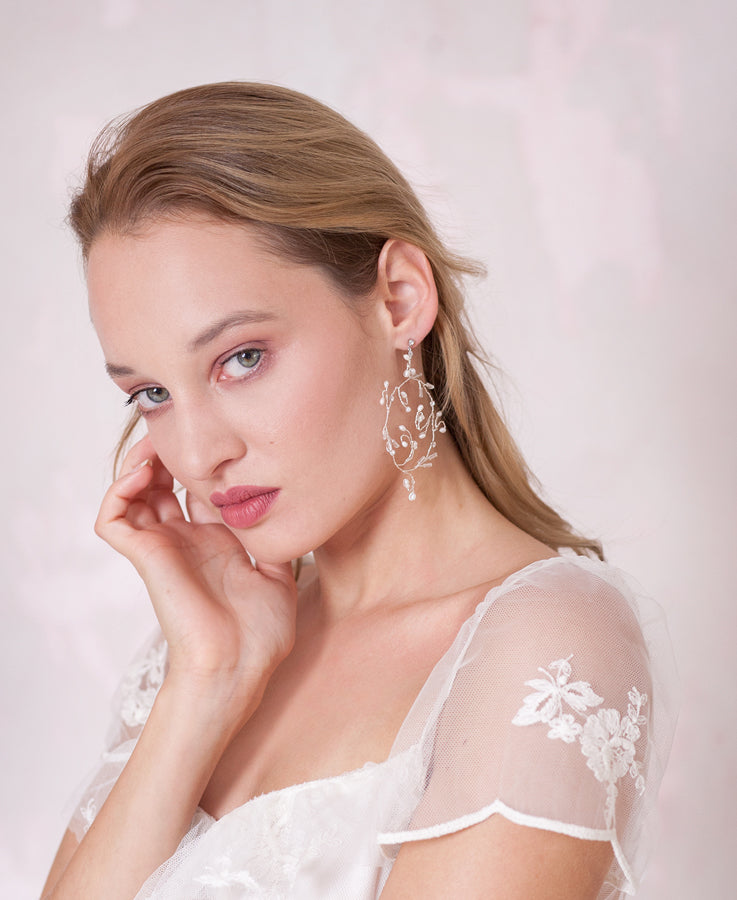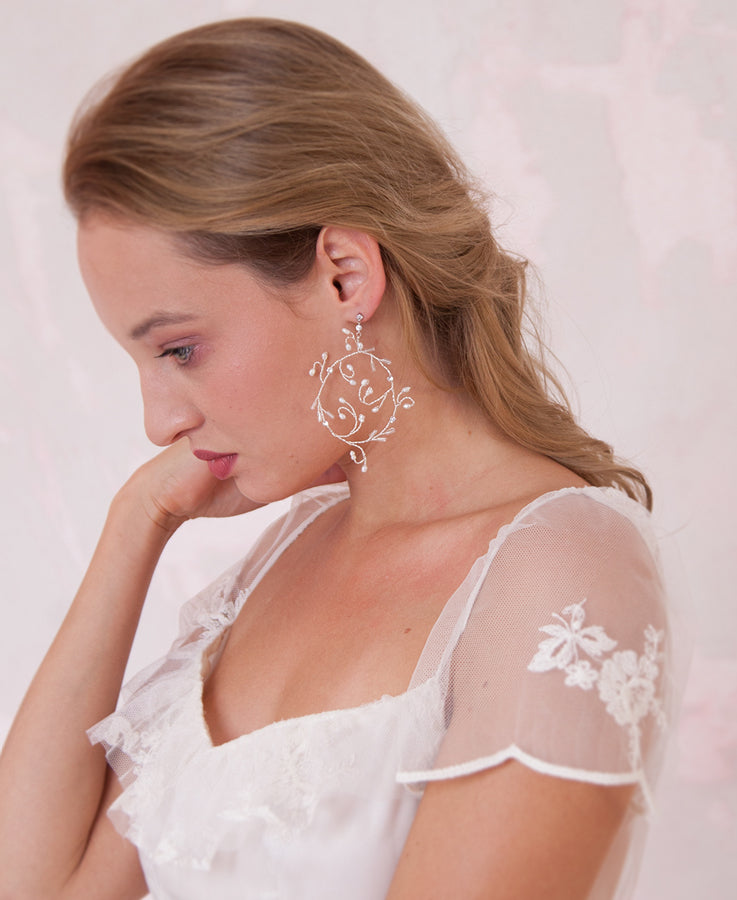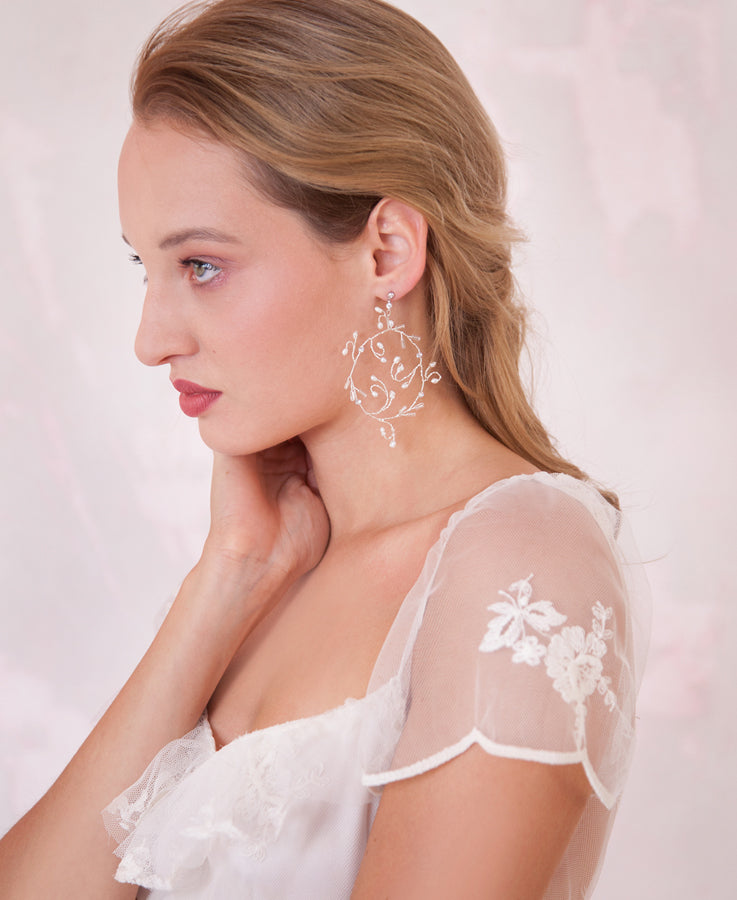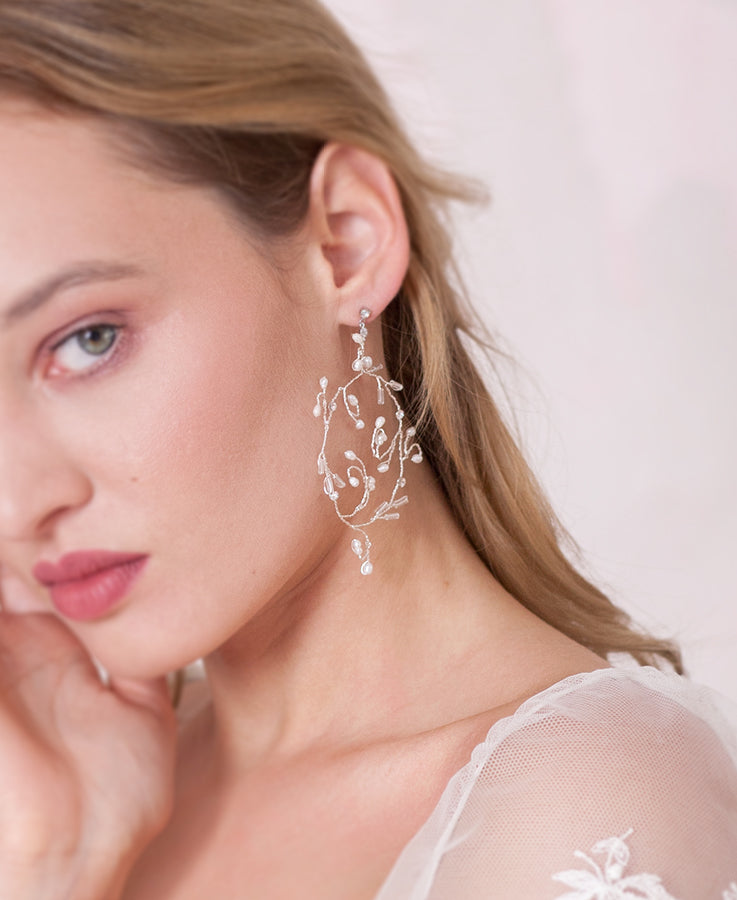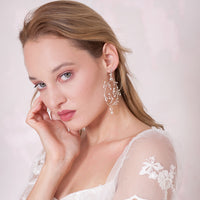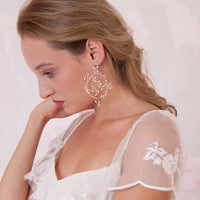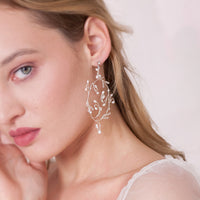 Hoop earrings with pearls
Style #7-021
Delicate and ethereal pair of round-shaped earrings with precious curl patterns of ice-effect crystals and freshwater pearls that give a luminous touch and a romantic touch to your bridal outfit.
100% handmade in our studio.
- Swarovski® crystals, beads, freshwater pearls, plated wire.
- Mounted on plated earrings
- Nickel free earrings.
- Approx. 8cmH
Each accessory is handcrafted and may differ slightly from the original, always maintaining all its preciousness and details. You will wear a unique masterpiece.
Accessory ready for delivery. It will be shipped in 2-3 working days after purchase.
Shipping via DHL express courier in 1-2 working days throughout Italy.