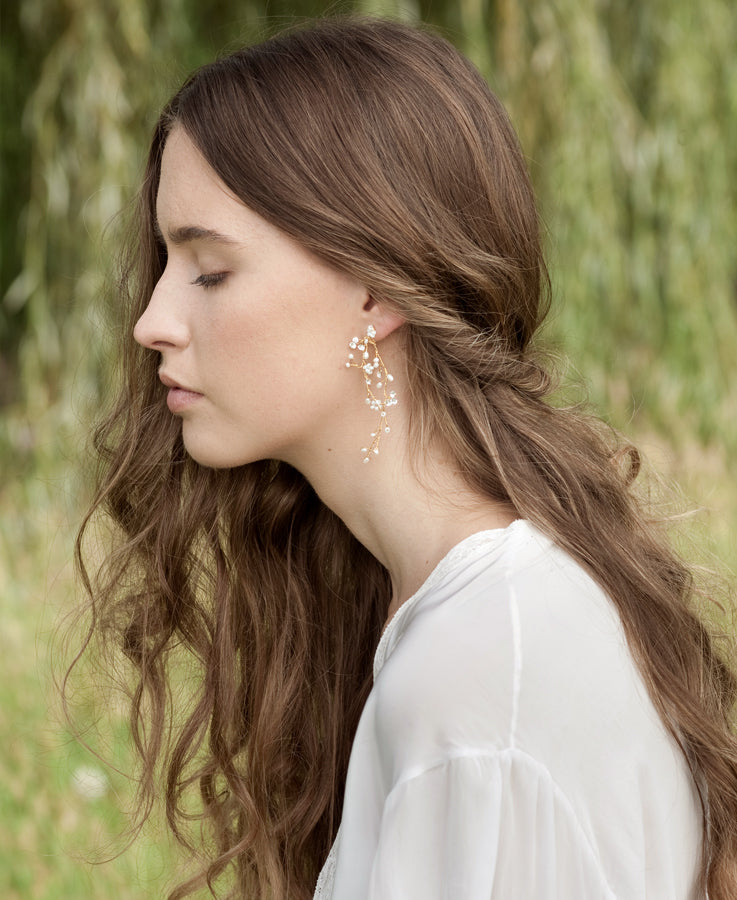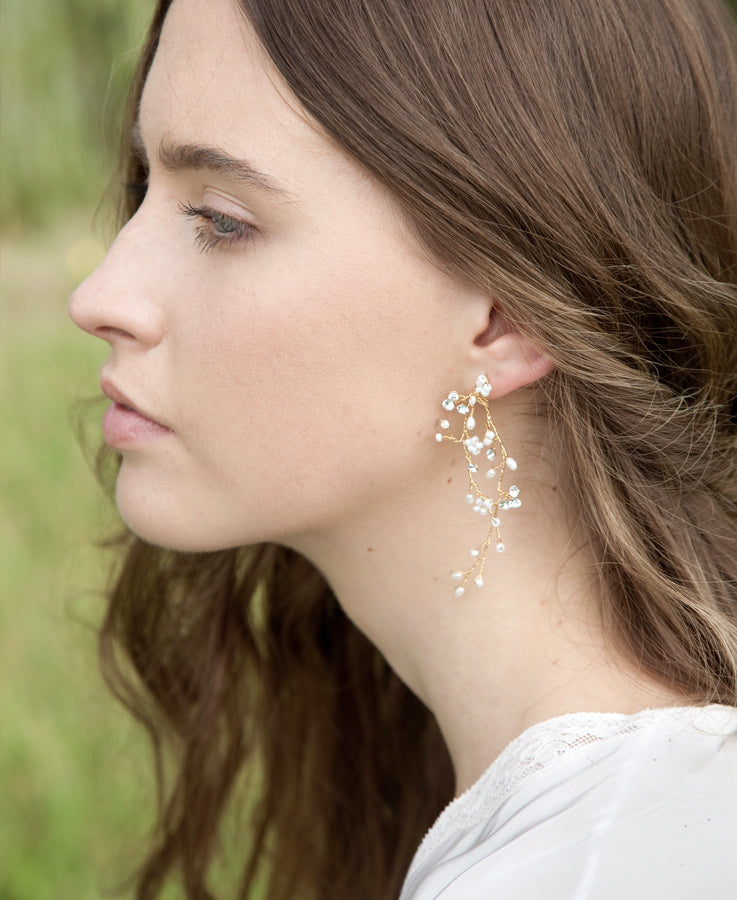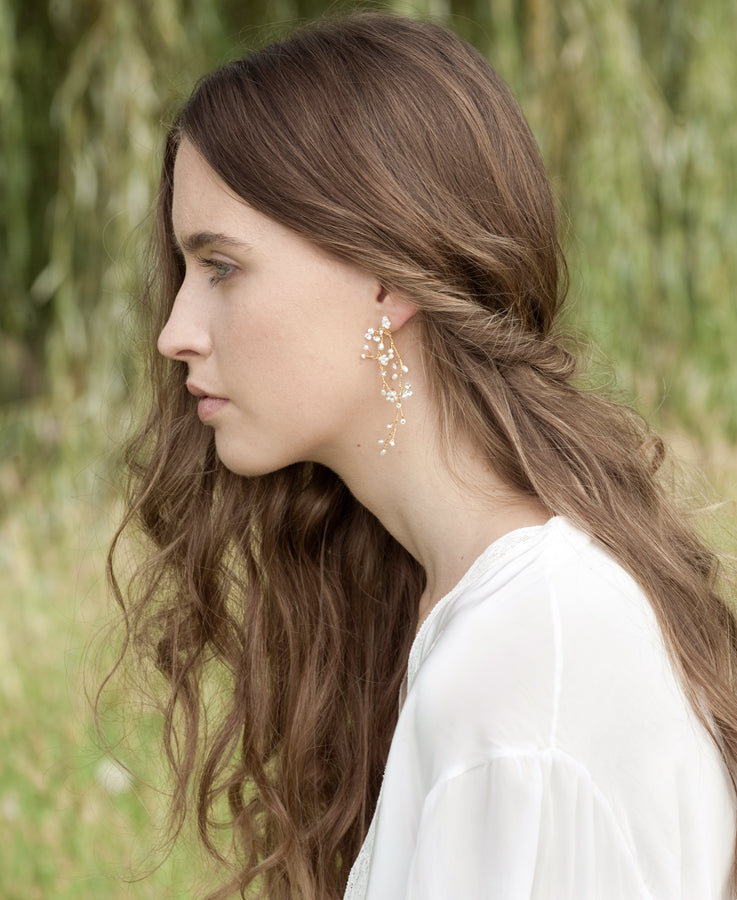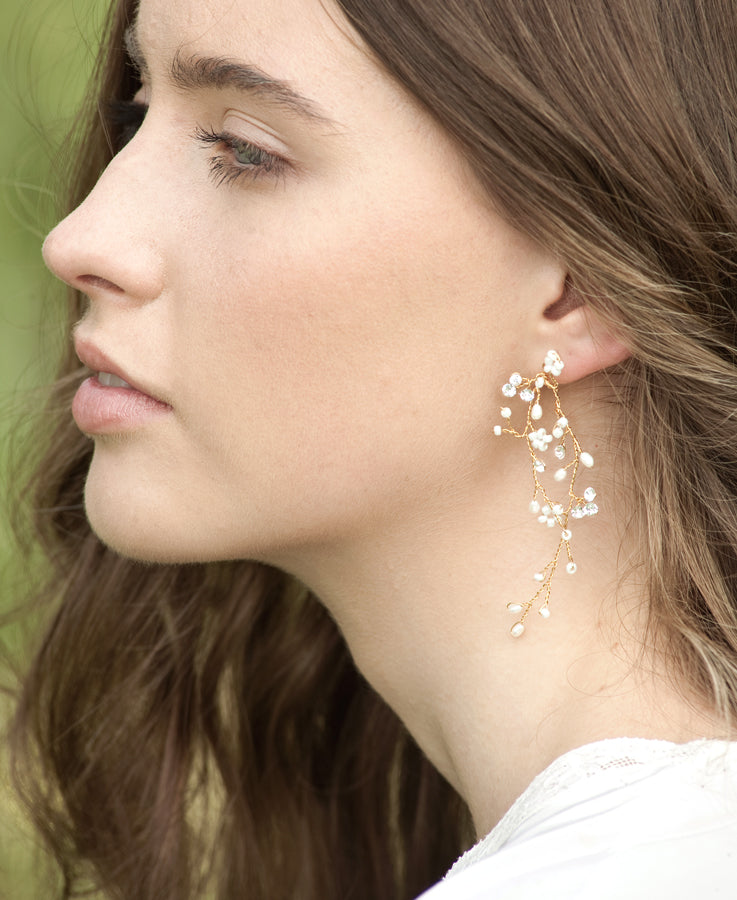 Long branch beaded earrings
---
Simple but delicate earrings that form a long and double braided branch where tiny crystals and shiny pearls highlight and enhance your look with glamor.
100% handmade in our studio.
- Swarovski® crystals, beads, freshwater pearls, plated wire.
- Mounted on plated earrings
- Nickel free earrings.
- Approx. 7.5cmL.