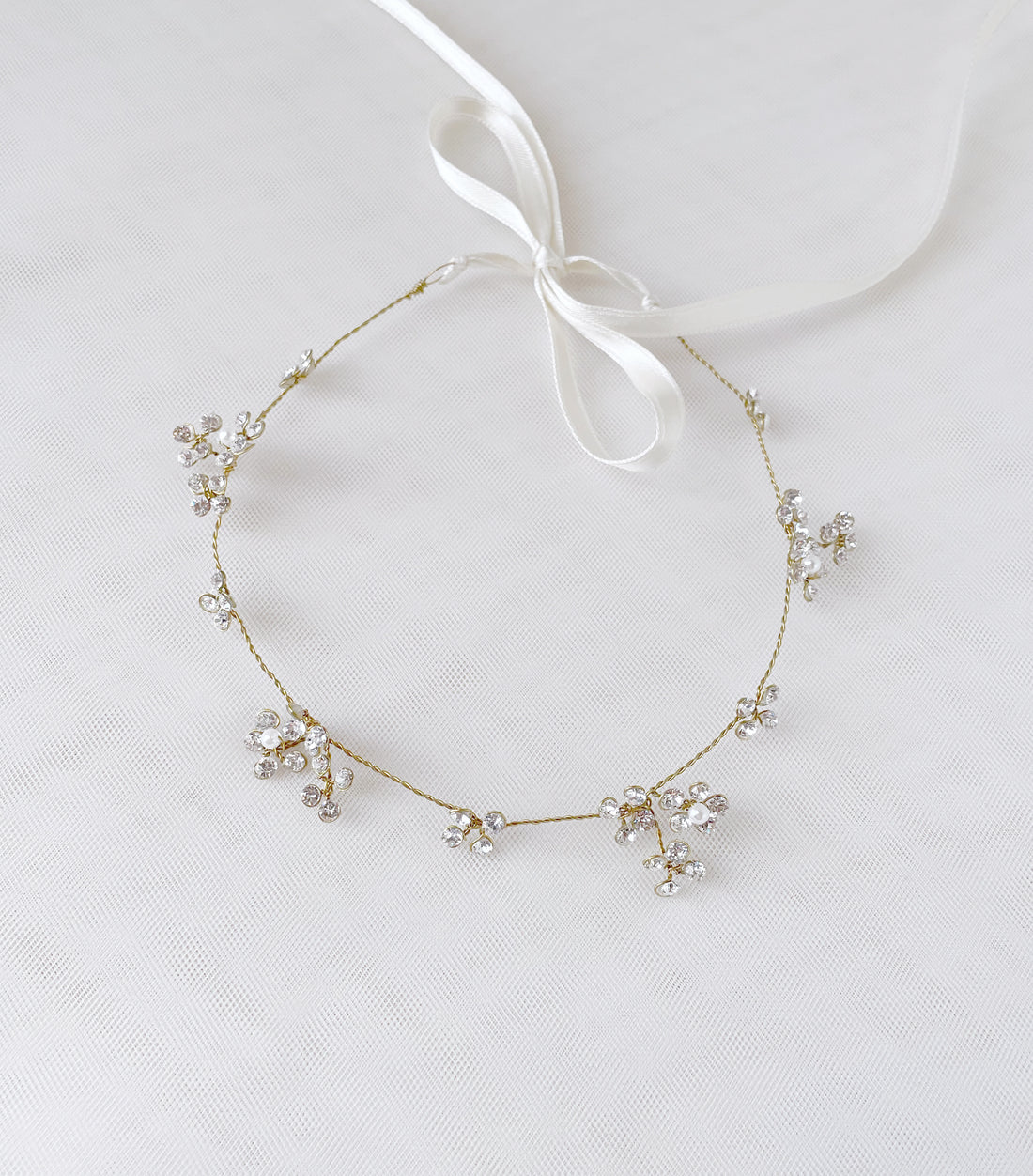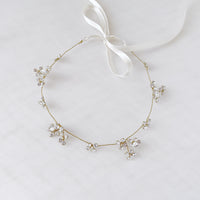 Style #3-417
Delicate and light, the crown with crystal flowers is made entirely by hand with small sparkling crystals positioned one by one to create a precious and refined floral motif. Thanks to its high mouldability, it allows you to wear it also braided in a braid or wrapped in a chignon.
100% handmade in our studio.
- handmade flowers with swarovski crystals, Japanese pearls.
- Very light for maximum comfort.
- Easily modelable, it can also be worn on the back in a semi-gathered look.
- Approx. size 28cm.
Each accessory is handcrafted and may differ slightly from the original, always maintaining all its preciousness and details. You will wear a unique masterpiece.
Made to order accessory. It will be shipped in 2-3 weeks after purchase.
Shipping via DHL express courier in 1-2 working days throughout Italy.