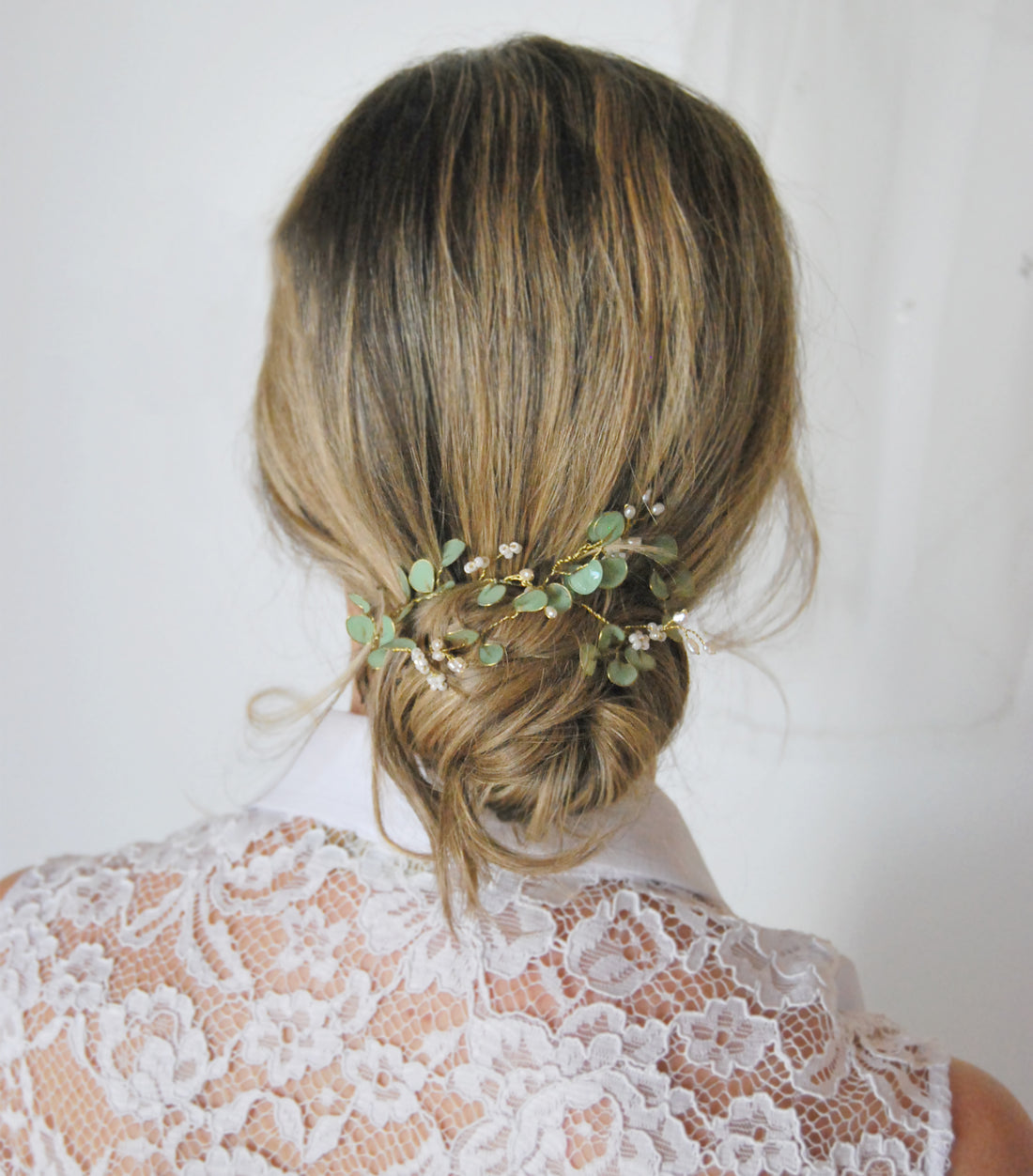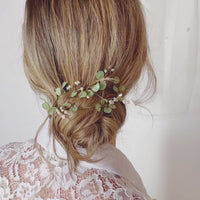 Style #3-410
Highlighting our uniquely designed and carefully hand painted leaves, the Eucalyptus Leaf hair crown represents a new form of craftsmanship. Particular and romantic, the eucalyptus crown is light and easy to wear with a perfect mix of femininity, refinement, originality and renewed elegance to wear in the hair.
100% handmade in our studio.
- Leaves made and painted by hand, Swarovski® crystals, beads, freshwater pearls, plated wire.
- Unexpected lightness for maximum comfort.
- Closure with organza ribbons for a personalized fit.
- Easily modeled, can be worn in different ways by removing the ribbons.
- Approx. 30cmL.
Each accessory is handcrafted and may differ slightly from the original, always maintaining all its preciousness and details. You will wear a unique masterpiece.
Made to order accessory. It will be shipped in 2 weeks after purchase.
Shipping via DHL express courier in 1-2 working days throughout Italy.