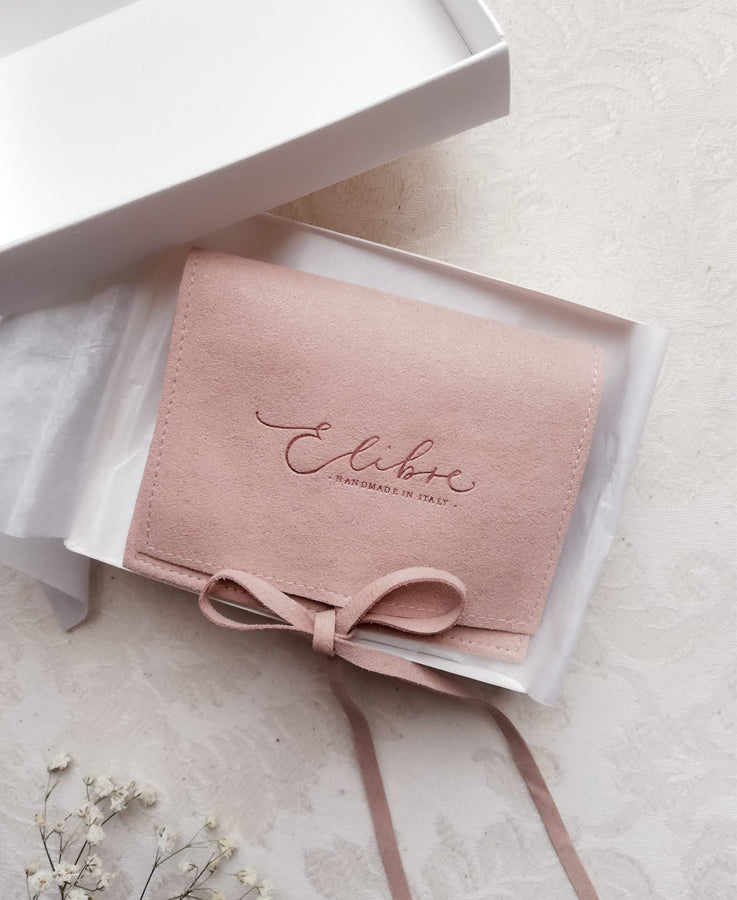 Pink trio flower bracelet
Style #9-002
A floral trio of refined elegance in a delicate blush pink features hand-painted flowers. A special and delicious gift to give to your bridesmaids or best friends to say how much you love them. The bracelet arrives in our signature antique pink suede pouch with our embossed logo for an extra special and refined touch.
100% handmade in our studio.
- Hand made and hand painted flowers, Swarovski® crystals, beads, plated wire. The flowers can be painted in other colors at no extra cost. Contact us for more info.
- Fully moldable and unexpected lightness for maximum comfort.
- Closure with organza ribbons for a personalized fit.
- One size. Total length of the bracelet is approx. 17cmL.
Each accessory is handcrafted and may differ slightly from the original, always maintaining all its preciousness and details. You will wear a unique masterpiece.
Made to order accessory. It will be shipped in 1 week after purchase.
Shipping via DHL express courier in 1-2 working days throughout Italy.