1- Soft curls
Loose and fluttering hair in the wind has always been synonymous with sensuality and great elegance. Large soft waves left to fall along the shoulders are a sophisticated solution for those seeking for freedom of movement and classy look.
In addition to soft waves you can secure some locks of hair to the side with bobby pins to give more movement to your look.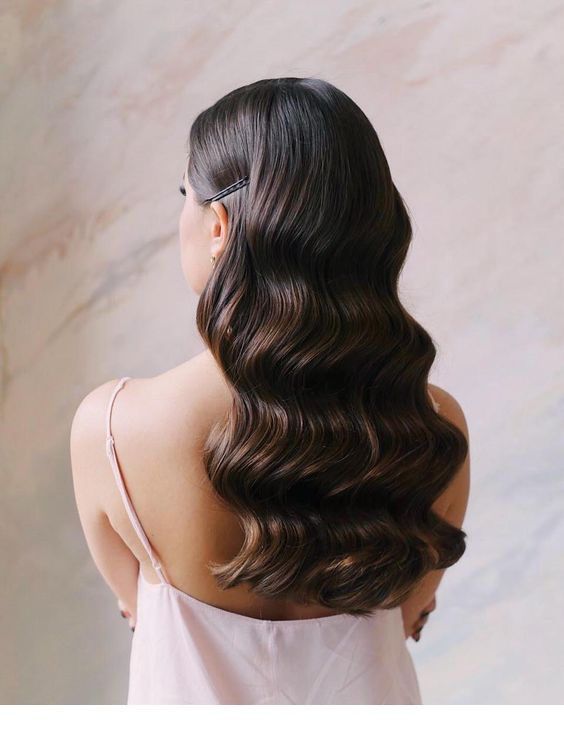 2- Half up half down hair
A very common type of hairstyle, gives a romantic allure to the bride or bridesmaids.
Its elegance is given by the side locks that gather at the back and create soft waves for a natural look, simple and refined effect at the same time.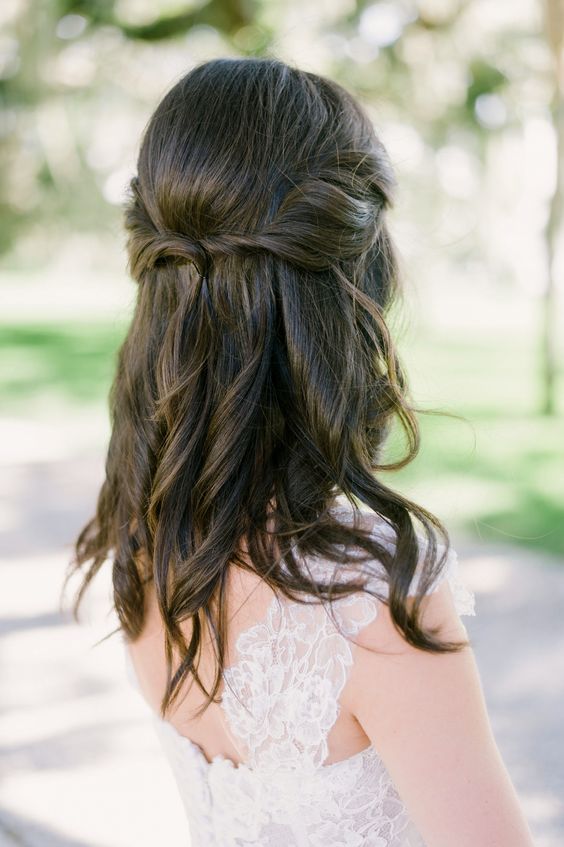 our best matches
Hair combs
Combs are a very successful choice when it comes to beautifying a half up half down hairstyle. They create a focal point in the center of the hairstyle, framing and embellishing it. Here it can be surmounted by the wedding veil which is generally positioned below the comb.
Headpieces
A best sellers from our collections are re-proposed every year in various shapes and sizes due to their flexibility and lightness. A very common type chosen by future brides are crescent-shaped which deliciously frame and embrace the half up hairstyle with its side climbing vines.
hairpins
In a group or scattered here and there, they are an excellent solution for those who don't yet have a precise idea of ​​the hairstyle they are going to create for their big day. They can be positioned, based on the quantity, either in the center or to be inserted between the locks of side braids if provided.
Headpiece + hairpins
Originality and maximum expression of style. These are the characteristics to create a unique and very personal hairstyle where you can choose the combination of hairpins and headpiece to mix together. We offer various sets of bobby pins to match the offered clips and customize the color for a cohesive look.
Braid or ponytail
In recent years, braids and ponytails have become very trendy due to their modern and informal touch. Fresh and cheeky, they are an excellent choice for a summer wedding or for a more informal ceremony.
Multiple accessories and long vines to play on lengths and weaves are well suited to this type of hairstyle.
p>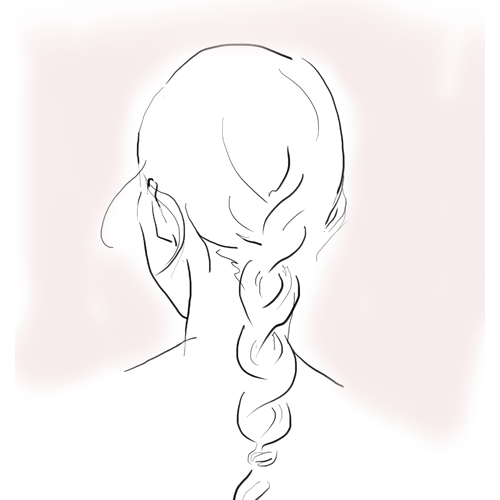 the right accessories
Hair vines
Very contemporary and fashionable, our hair vines combine maximum flexibility and lightness to offer a personalized fit in the hair. Inserted between the locks of a romantic braid or modeled along a ponytail, the key word here is creativity.
Hairpins
Very versatile and light, they are the perfect combination of style and personality. We offer a wide choice of hairpins, both single and in multiple sets, which can be inserted here and there along the locks of a romantic braid or over the closure of a ponytail, highlighting your hairstyle without weighing it down.
Hairpins + hair vines
To elevate your look to a new level of style is undoubtedly the combination and mix of accessories. Our hair vines are designed and created to be coordinated with the various sets of hairpins and headpieces of our collections and offer you the choice to create a cohesive personal look.
Loose hair
Loose hair with soft waves, defined curls or simply left natural give different looks based on your personal style. From a sensual and sophisticated woman to a more romantic and bohemian one, you can choose to follow your personality and style.
We help you with a choice of accessories that enhance your hairstyle and personalize your look without appearing tacky even for the simplest of hairstyles.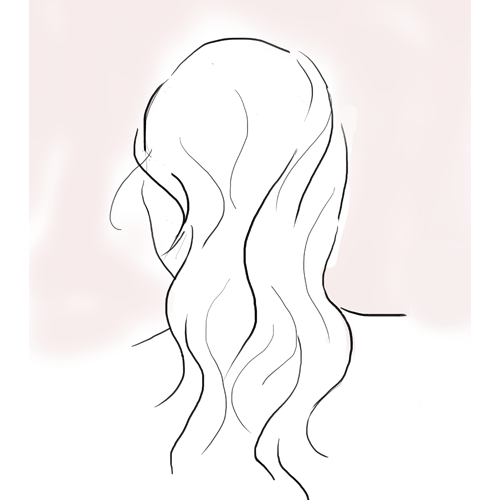 The best accessories
Headpieces
From the classic crescent shape to the most refined and romantic designs, our jeweled headpieces are the perfect addition to your loose hairstyles. Thanks to their lightness and flexibility they can be worn on the back or at the side to contain a long and soft fringe.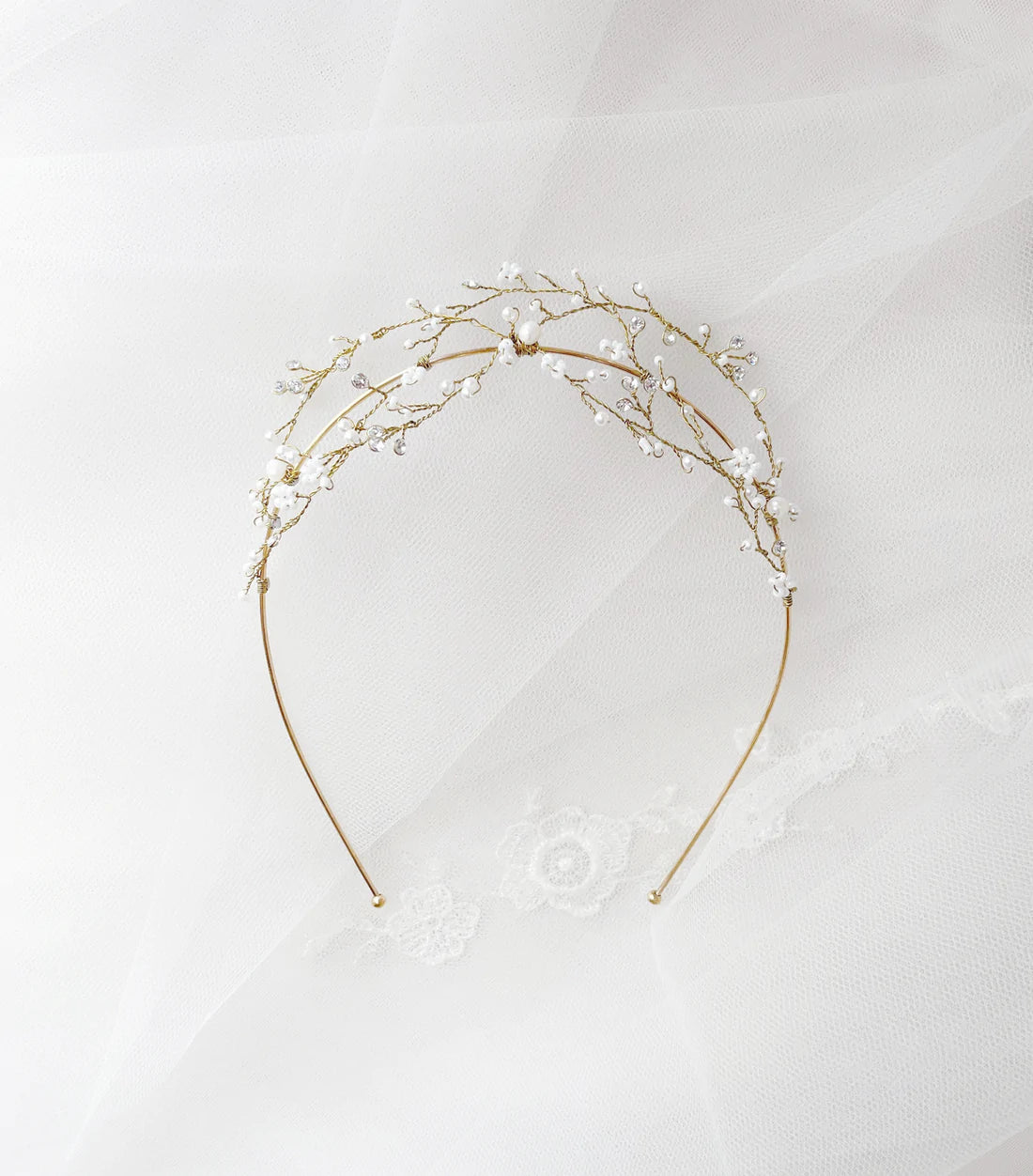 Hair crowns and tiaras
Princess look or bohemian style? Our crowns and tiaras will help you recreate these looks. A flexible crown that can frame the entire center back or the forehead or a tiara with a metal headband perfect for short hair our selection are perfect even if you don't have a hairdresser and will highlight even the simplest of hairstyles.< /p>
Hairpins
To decorate a lock gathered on one side of your loose hairstyle, hairpins and hair clips are the prettiest solution and highly effective solution. They came in various sizes and lengths, they can be modeled according to your shape and create your personalized bridal look.