How to wear
Headpieces
Most of our headpieces we create are made without metal comb, they are usually made in a crescent shape can be worn both ways either with the end tips facing up or down.
Independently from the chosen direction, even if you are wearing a wedding veil, fixing it to the hairstyle will be really easy and quick.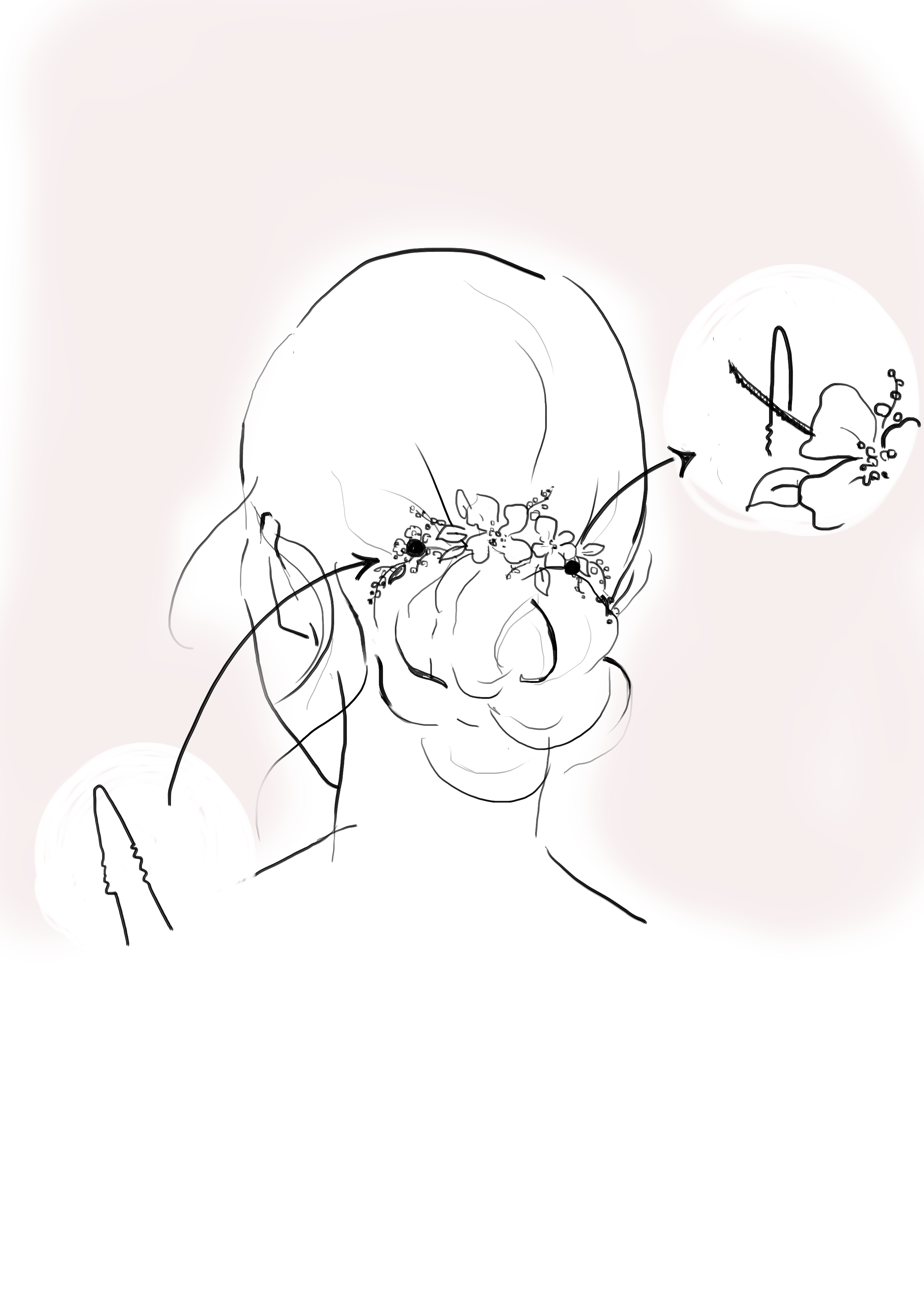 THE METHOD
- All you need are two U-shaped hairpins in the color of your hair and identify the most suitable position for your hairstyle. A third bobby pin may be necessary on very long clips.
- Once you have positioned the clip in your hair, all you need to do is insert your bobby pins into the ends of the braided wire of the headpiece on both sides.
- If you will be wearing a veil, you will first need to apply the clip to your hairstyle and then proceed with fixing the veil (see how at the end of this page).
How to wear
hair vines
The hair vines we create comes in various lengths and with different designs. As for the headpieces, our viens are also very light and completely bendable and allow you to create a personalized hairstyle according to your needs.
All our hair vines can be easily applied simply to your hair for an impeccable and highly effective result.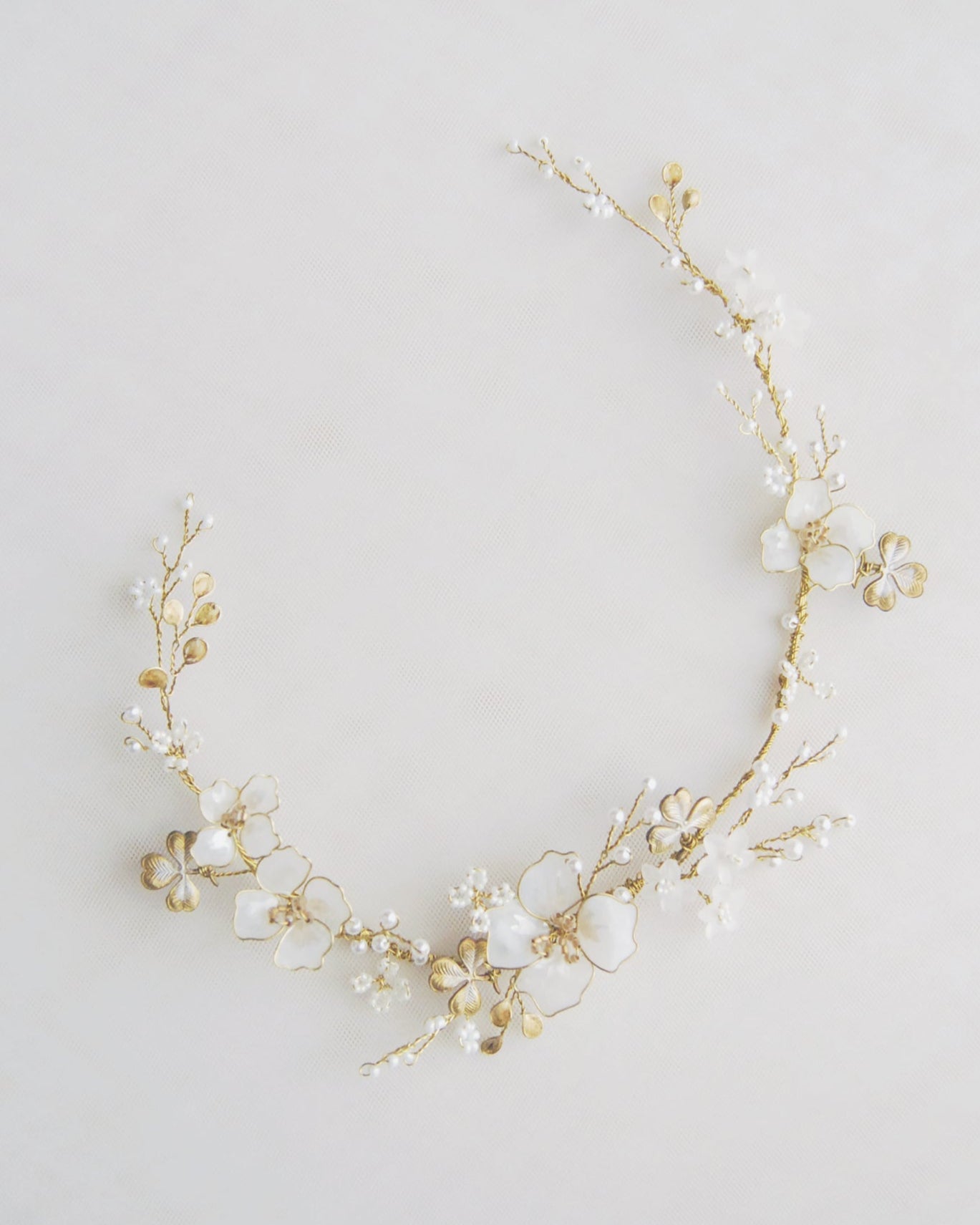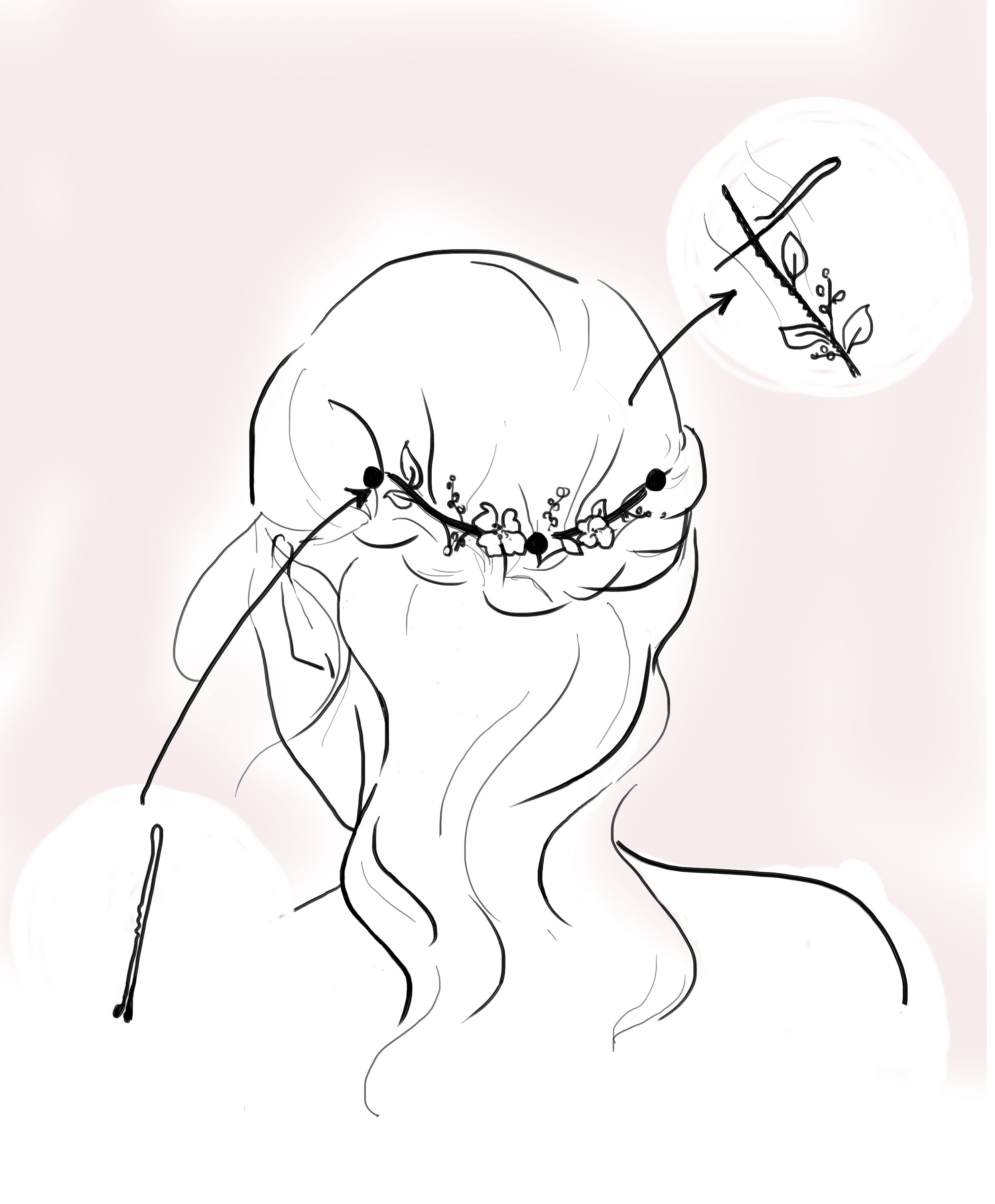 the method
- The most suitable hairpins to use for our hair vines are the classic small ones which are generally found in different shades of hair color. Two or three hairpins may be sufficient depending on the length of the vine.
- After having identified the preferred position you can proceed to fix the hairpins at the two ends of the vine and, if necessary, in a third central point.
- If you will be wearing a veil, you will first need to apply the piece to your hairstyle and then proceed with fixing the veil (see how at the end of this page).
Our method
- In the case of a headpiece with comb we recommend to apply at first your accessory on your hairstyle.
- After that you can add the veil by lifting up the comb and delicately inserting your wedding veil adjusting if necessary twigs or vines.
- After the wedding celebration when usually bridal veil is removed you can lift up your headpiece for few centimeters to delicately remove the wedding veil and readjust your accessory back to its original position.
other useful tips...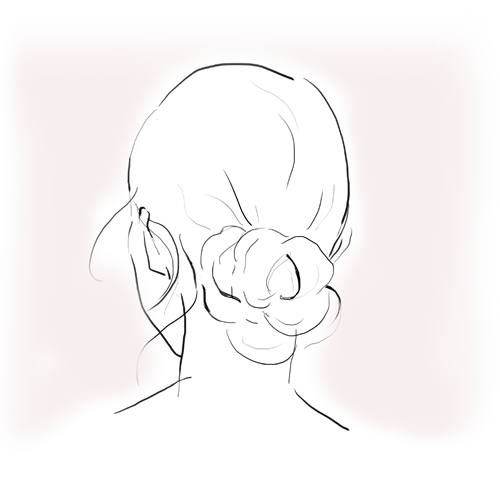 How to match accessories and hairstyles
Discover the tips to match our accessories with the most common hairstyles and being wonderful on your wedding day.
How to store elibre accessories
You will find useful suggestions to help you preserve at best all Elibre's handcrafted hair accessories and jewels.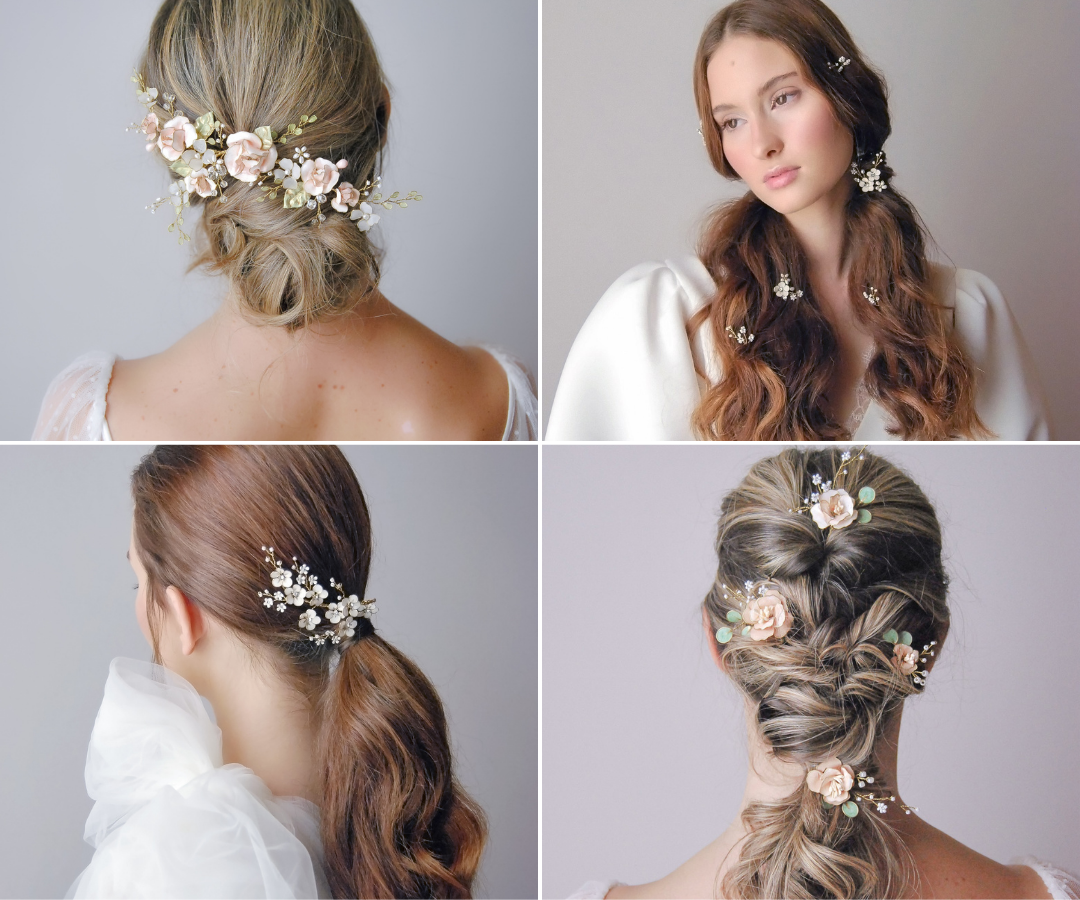 5 steps for your custom accessory
If you are looking for something unique and personalized for your big day, follow our 5 steps to experience unique emotions and create the accessory of your dreams.
other information
- You can book a video call consultation to define ideas on your personalized accessory or get all the advice and information on our creations. Request your virtual appointment.
- You can come and visit us in our showroom located in Treviso, near Venice. Book your appointment
- If you have questions or need further information contact us.